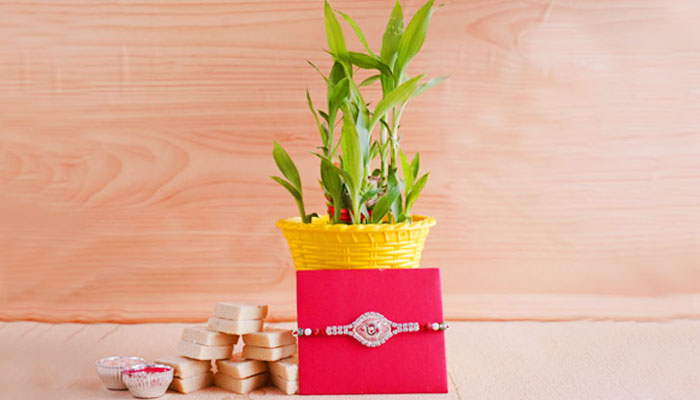 Top 10 Plant Gift Ideas for Happy Raksha Bandhan!!
Plants have evolved into one of the most beautiful and thoughtful Raksha Bandhan Plant Gifts for brothers, perfectly complementing their life with some valuable benefits. Plants have become integral to our existence, from sprucing up your space with their best to cleansing the surrounding air by removing hazardous components. India is a land of celebrations, with each occasion marked by love, respect, and the observance of particular traditions. Various types of festivals are devoted to multiple forms of relationships. One of them is Rakshabandhan. Each ceremony is significant because it is a celebration honoring the love between brothers and sisters. Rakhi Thread is a considerable part of this special day. The sisters bind their brothers' wrists with the sacred thread.
When the siblings are not together, they send their brothers a Rakhi with gifts and loads of love and blessings. Trends are changing in this modern era, and people look for eco-friendly gifts online and rakhis. Try something different this Rakshabandhan and gift a Rakhi with Indoor plants to surprise your brother. As the celebration of Raksha Bandhan approaches, many thoughts concerning Rakhi gifts for brothers will begin to pass. Sisters will be looking for Rakhi gifts that thoughtfully show their love and care, rather than chocolates, greeting cards, and other bland gifts for Raksha Bandhan this year. Because of the numerous benefits they bring to their recipients, plants have made their way into the world of Rakhi presents. Indoor plants offer fantastic and thoughtful gifts for brothers on this Raksha Bandhan. Below are some fabulous Rakhi plants, which are excellent air purifiers and are said to bring their owners abundance, joy, prosperity, success, and wealth. You can send your brother Rakhi with plants for Raksha Bandhan and your Rakhi and Rakhi gifts to wish him success and prosperity. Following are some of the best Rakhi gift ideas online:
1. Jade Plant for Rakhi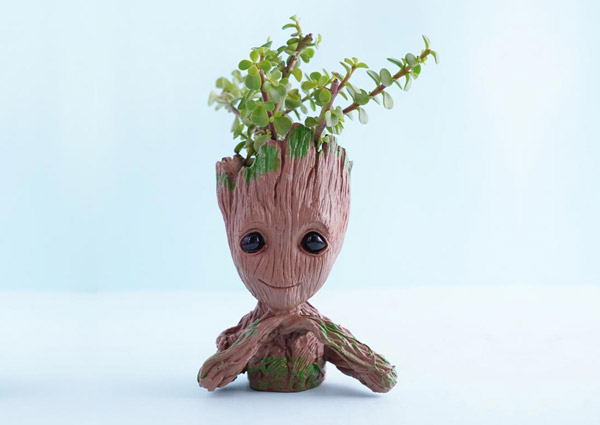 A jade plant, also known as a money tree in Feng Shui, is a well-known houseplant that represents good fortune, wealth, and success. The succulent plant has spherical leaves and doesn't require much upkeep. A jade plant is a well-known and popular houseplant that is thought to bring good fortune and money to the household. According to Vastu Shastra, placing the jade plant in your brother's room will offer him prosperity, positivity, and success. Succulents with spherical leaves, such as the jade plant, are low-maintenance and require little care. If your brother works, you might send him a jade plant as a Rakhi gift because putting a jade plant at your home or business would bring you good luck and money.
2. Money Plant for Raksha Bandhan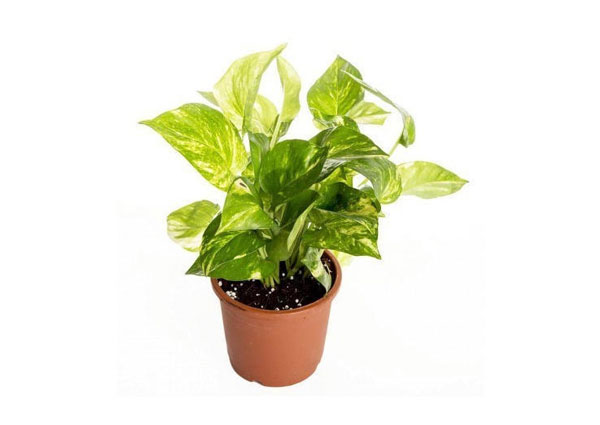 The money plant, one of the most popular and house-friendly climbers, is said to provide financial stability and good fortune to the home and those who live there. This incredible houseplant is a powerful air purifier that eliminates dangerous contaminants from the air. Money plant is said to bring success in our professional and personal lives if we maintain it in our homes. The money plant is a climber suitable for indoors and is very popular as a home decor gift. On Raksha Bandhan, you can send a money plant to your brother as a gift of affection and good fortune.
3. Spider Plant for Brother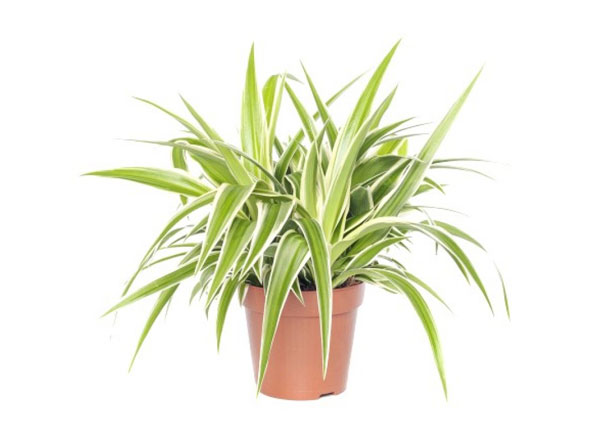 The spider plant is not only attractive, but it also provides various advantages for your home and family. If you maintain a spider plant in the corner of your house or use it to decorate the interiors of your office, it will filter out all of the hazardous air pollutants. This plant gift not only purifies the air but also provides good fortune to the household members.Spider plants are also thought to attract positive energies when planted, according to Vastu. Thus, the spider plant is a popular and well-liked houseplant.
4. Lucky Bamboo Plant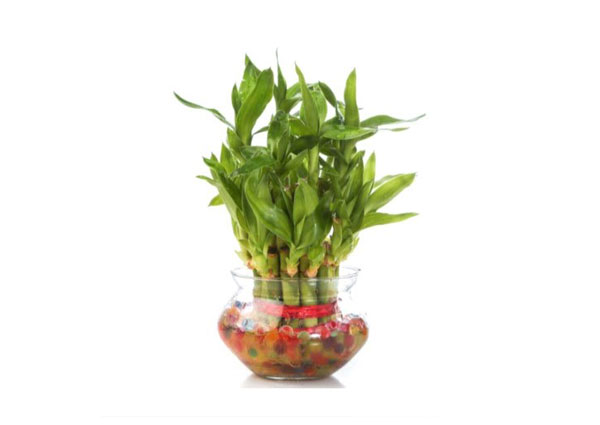 Lucky bamboo is of the popular good luck plants for homes, revealing everything from its name. It is a well-known Feng Shui plant that provides pleasant vibes to your home or office. So, this Raksha Bandhan, send a plant to your brother to impart spiritual understanding and greenery. Send a bamboo plant with Raksha Bandhan Chocolate Hamper and wish your brother a safe and green Raksha Bandhan. A fortunate bamboo plant promotes a healthy and steady way of life by balancing the five natural elements. Keeping this plant in a prosperous area will offer you good luck. It will support a healthy life if your brother has a bamboo plant nearby. You can use Vastu Shastra to help choose the best location for your bamboo plant.
5. Snake Plant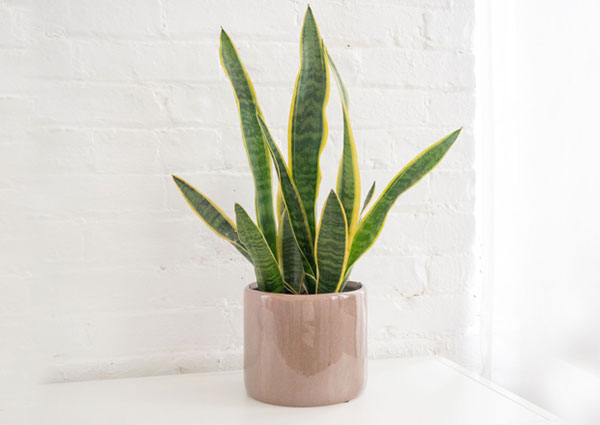 A snake plant is said to bring good luck to households when placed in the right spot. It can remove negative energies from home and replace them with positive ones for joyful vibes. In addition, this plant is a well-known air cleaner that effectively removes dangerous air pollutants from houses. Snake plants are also excellent in bedrooms since they encourage restful sleep and relax tense nerves. Giving your brother a snake plant also brings him good luck and riches. The lovely snake plants, according to Vastu, can dispel negative energies from space if they are correctly kept. These plants not only offer happiness to houses but also to your brother's life.
6. Lily Plant for Rakhi
A peace lily, unquestionably one of the most gorgeous and appealing indoor plants, and it is best for the upcoming occasion of Raksha Bandhan, is quite indicative of its name. When placed in your home, it is said to bring good luck and peace to your life. A peace lily plant is valued by everyone not just for its auspicious properties but also for its ability to clear the air. You can keep it anyplace to balance the energies and enhance the air quality because it has luxuriant leaves and gorgeous white blossoms. Purchase this plant for your beloved sibling as a Raksha Bandhan gift and surprise him in an environmentally friendly manner.
7. Tulsi Plant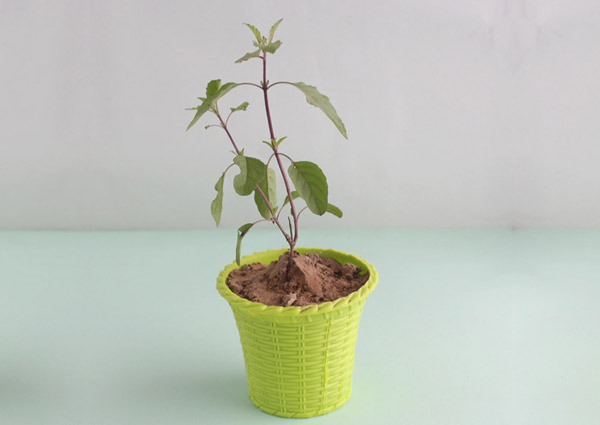 A Tulsi plant is a familiar household name in every Hindu home in India. Meditation in front of this plant inspires passion and brings peace to mind. It is not only a sacred plant that people revere, but it is also well-known for its incredible health benefits. A Tulsi or Holy Basil plant, according to Vastu Shastra, has auspicious attributes that create pleasant energy in dwellings. Furthermore, this sacred plant purifies the air, dispels negative energy, promotes positivity, and kills bacteria in homes. Tulsi plant is the perfect choice for the overall welfare of the house. You can also buy sweets with Rakhi for the rituals with a reliable online shop.
8. Rubber Plant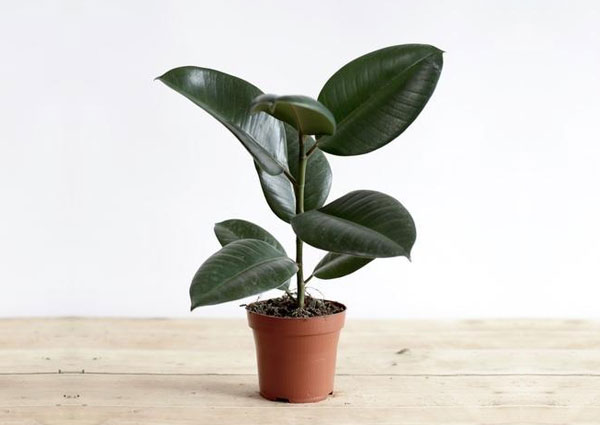 A rubber plant, traditionally seen to be fortunate in terms of financial stability, not only filters indoor air but also brings balance to your life. A rubber plant attracts prosperity, money, abundance, and good fortune in Feng Shui. You can also prefer to buy a philodendron plant, with heart-shaped leaves representing the fire element is another fascinating Feng Shui houseplant. Because this plant can survive in the darkest corners of a home or office, it brings happiness and positivity to its owners' lives. This indoor plant also represents a vast deal of wealth. It is also a good choice for a gift on Rakhi.
9. Money Tree Gift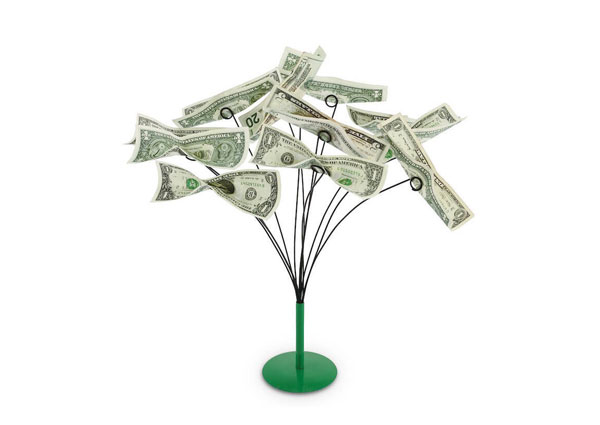 If you wish to get a unique and special green gift for Raksha Bandhan, you can prefer Money Green Plant. A money tree, also known as Pachira aquatic, is a good luck charm in houses. This indoor plant, which resembles a bonsai tree, works best when placed in areas of the home that represent health, wealth, or fame. Three to five braided plants will make the ideal money tree. Avoid buying a four-braided plant. Also, the money tree's leaves should have more than five fingers for good luck. You can make your dear Brother happy with the Money Tree plant or a Dry fruit gift basket with Designer Rakhi.
10. Syngonium Plant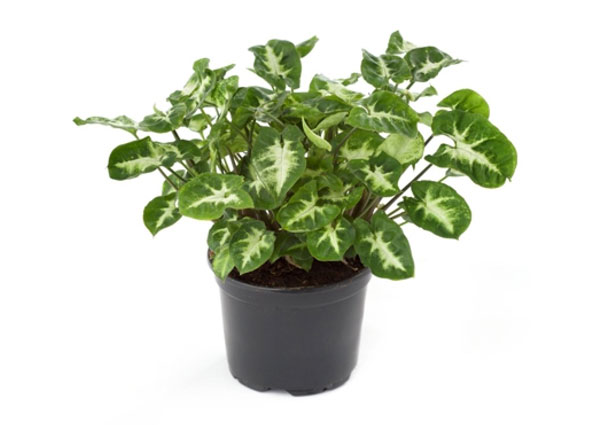 Syngonium, also known as Goosefoot, is a Feng Shui plant that represents five natural elements: water, fire, earth, wood, and metal, all of which help balance the energies in a home. When placed in a workplace, the office, the houseplant emits positive energy and encourages creative thinking. This is one of the ideal choices for the Raksha Bandhan gift; keeping this plant in the corner of the house will help transmit positive chi and relieve worry, tension, and sleep problems. You can also make your Brother happy with the Rakhi and mug with plant gifts. Raksha Bandhan is all about sharing love, care, and bond with a sibling in a positive way.
These Rakhis and plants are well-known for bringing good fortune and success to those who wear them. So, place your order for Rakhi with plants and bestow happiness and good luck on your brother. Plants have evolved into buddies, contributing to their healthy and happy lives and brightening their living environments in exchange for little more than a bit of care and affection. So, why not make this Raksha Bandhan 2023 more special for your brother by introducing these Same-day Rakhi gift delivery? Order the plants described above for Rakhi online and add a creative and environmentally responsible touch to your Rakhi surprise! Rakhi.in is here to assist you, whether you want one of these Rakhis with Gifts combos or all of them.
It would be best if you looked through Rakhi.in for Rakhi with gifts section and select one. You'll find all of the varieties Raksha Bandhan gifts mentioned here. Aside from these, you'll find Rakhi with dry fruits and sweets. With the fast, dependable, and delivery services, you can also send Rakhi with plants online in India. So, start shopping with a trusted online gift shop and make your Raksha Bandhan extra excellent while being environmentally responsible!
rakhi gift