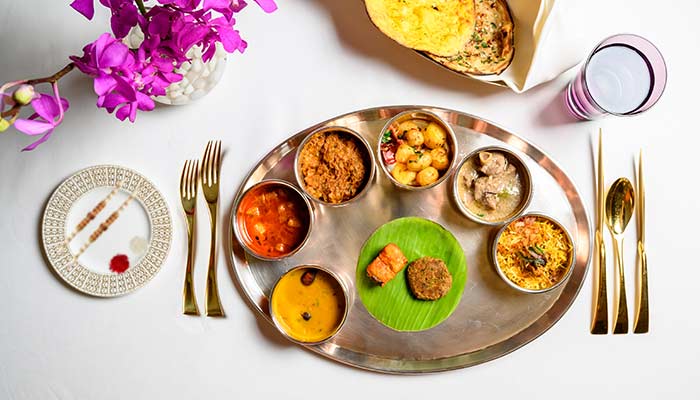 Best dishes to prepare on this Raksha Bandhan!
Raksha Bandhan is a widely celebrated festival in India that honors the unique bond of brothers and sisters. This special day is celebrated by siblings, where a sister ties a rakhi thread around her brother's wrist, and gifts are exchanged. Is there any Indian festival that is complete without sweet and savory dishes? Every festival in India is celebrated with the utmost joy and has many yummy traditional sweets and a wide variety of savory dishes. So, on this Raksha bandhan bring in more merriment by preparing lip-smacking sweets and dishes to win everyone's hearts.
Like many other festivals in India, Raksha Bandhan is also about having mouth-watering dishes with loved ones. So, make them extremely happy at this festival by preparing home-cooked dishes. Even if this is your first time cooking, you can follow some easy rakhi recipes. Below are some of the best dishes for Raksha Bandhan that you can prepare for your family. Read on!
Kheer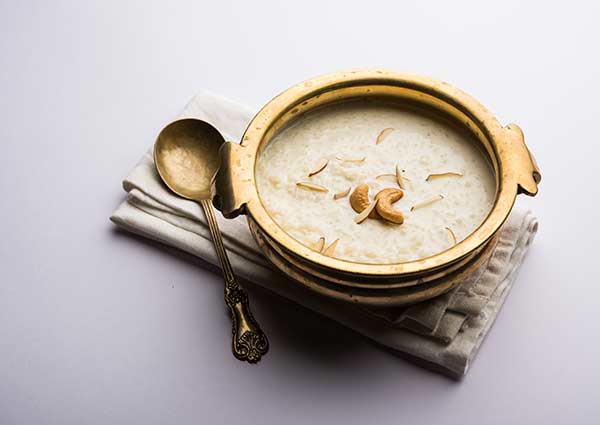 No festival in India is complete without something sweet. So on this Raksha Bandhan, make sweet and delicious kheer for the family. Kheer, known as rice pudding, is a sweet concoction of rice, sugar, milk, and dry fruits. People also prepare this classic Indian dessert using jaggery. Besides rice, you can also prepare kheer with sabudana or sago, vermicelli, etc.
Malpua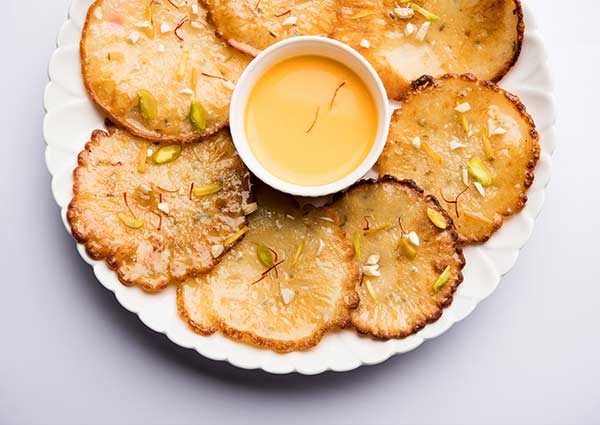 Another dish to make on this Raksha Bandhan is also sweet, but you will want more once tasted. Malpua is a popular sweet dish prepared in Bihar, UP, Rajasthan, Odisha, and Maharashtra. It's very quick and easy to make. It's a sweet pancake that is soaked in sugar syrup. If your family loves eating something sweet after dinner, you must try making this delicious dessert. You can serve the malpuas with almonds or pistachios for a crunch or rabdi for more sweetness.
Puri Aloo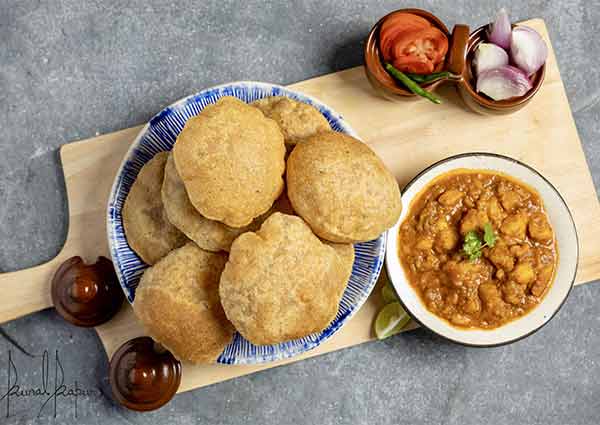 Puri aloo sounds simple, but it's one of the best dishes for Raksha Bandhan. This dish can be eaten for breakfast, lunch, or dinner. A combo of soft puris with mouth-watering, spicy aloo sabzi is something no one can say no to. This dish combo is easy to prepare and requires the basic spices, potatoes, and other ingredients for preparation.
Mango mojito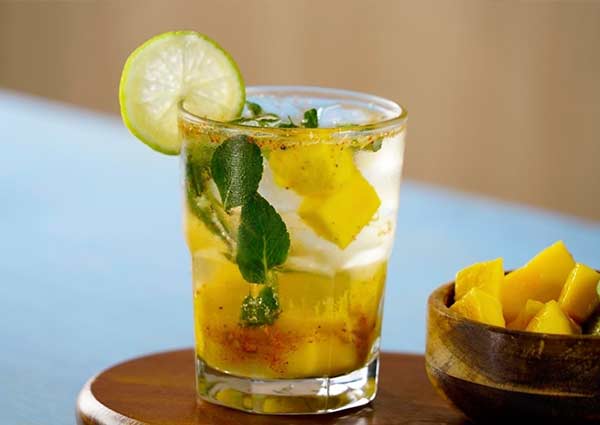 With so many yummy dishes and snacks, you also need something cool and delicious to drink. This Raksha Bandhan, make a refreshing mango mojito for everyone. It's got the goodness of sweet mangoes and the freshness of mint. This drink will cool you down during the summer. Preparing this drink is very easy and only requires a few ingredients.
Samosa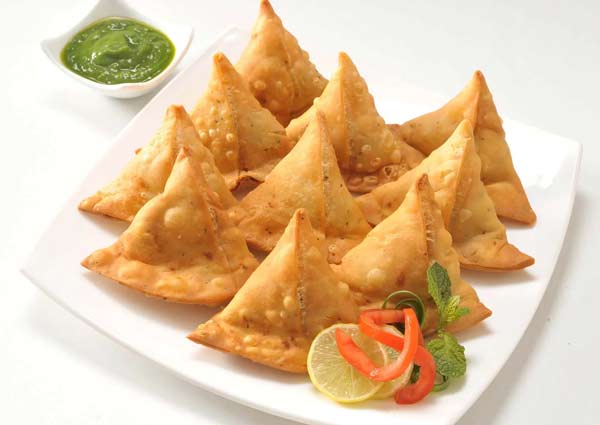 A popular Indian snack that is everyone's favorite is samosas. It's prepared with spiced mashed potatoes and pea filling, deep fried, and eaten with spicy green and sweet tamarind chutney. If you wish to make something quick and delicious for your loved ones on Raksha Bandhan, then you can make samosas. You can prepare some samosas sometime before and store them in the refrigerator. When the guests arrive, you just have to fry and serve the samosas piping hot.
Dahi vada
If you want to make something sweet and savory for this Raksha Bandhan, you can make the classic dahi vada. It's a popular Indian chaat and is also known as Dahi Bhalla. It's a very refreshing dish that people can have at any time. Dahi vadas are lentil dumplings deep fried, soaked in yogurt, and topped with some spices with mint chutney and tamarind chutney for the sweet-spicy combo flavors. This classic chaat will make your loved ones very delighted on Rakshabandhan.
Moong dal halwa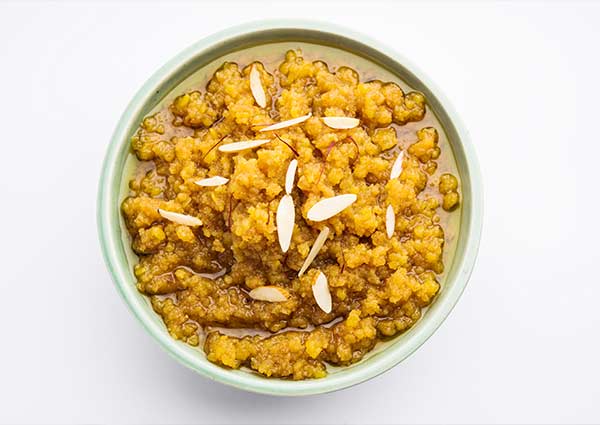 Special festivals call for special dishes. You can also make moong dal halwa if you want sweet dish ideas for Raksha Bandhan. Moong dal, known as mung beans, is soaked in water and ground to make this delicious sweet dish. It's also a healthy dish as mung beans are rich in vitamins, calcium, iron, and potassium. This dish is famous in North India and is prepared mostly for special occasions and festivals. Always serve moong dal halwa hot, as it doesn't taste as delicious when cold.
Gulab Jamun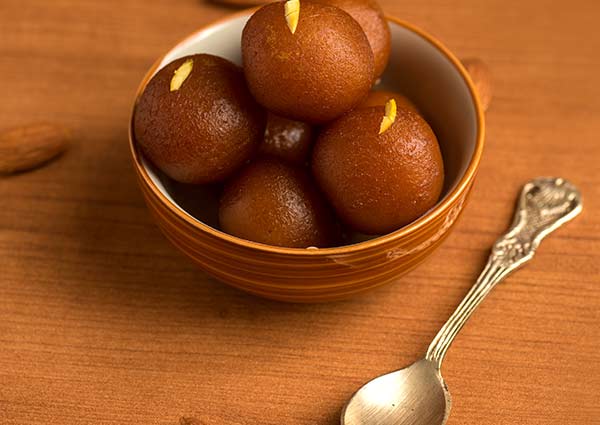 The most popular Indian sweet dish loved by everyone is gulab jamun. It's even gaining popularity in the West. The classic Indian dessert gulab jamun is prepared for all festivals and special occasions in India, such as Diwali, Holi, and even weddings, anniversaries, etc. It's also a must-have dessert on Rakshabandhan. Gulab jamun is fried dough balls that are dipped in sugar syrup. You can also try making long gulab jamun which in Bengali is called Pantua. Celebrate this Rakhi with sweets with your siblings.
Shahi Tukda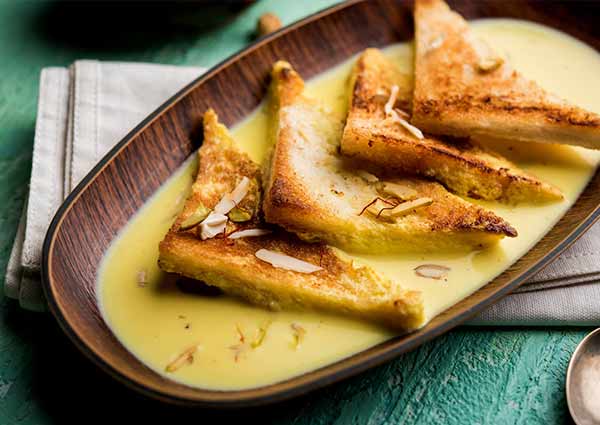 Celebrate the special bond of siblinghood by having delicious shahi tukda sweet dishes with your brothers and sisters. This mouth-watering sweet dish, also known as Double ka Meetha, is from Hyderabad but has also gained popularity in other corners of India. It's a very easy sweet dessert prepared with bread slices that are toasted with butter. The toasted bread slices are soaked in sugar syrup and topped with condensed milk and lots of dry fruits. If you want to prepare something quick for this occasion without spending much time cooking, you can try making shahi tukda for your loved ones.
Chhole Kulche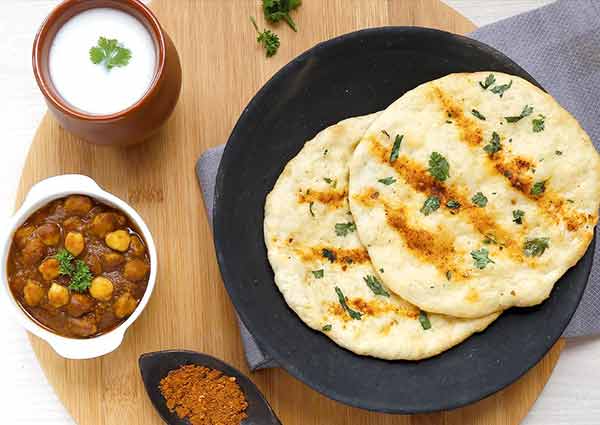 Another mouth-watering Raksha Bandhan special food you can prepare is chhole kulche. It's one of the popular dishes from North India that is prepared with chickpeas or garbanzo beans, known as chhole in Hindi. It's a spicy curry served with many spices such as cumin, coriander, and garam masala and served with soft and fluffy kulcha bread. There are also some variations of chhole which are served with hot green chilies for more heat.
Kaju Katli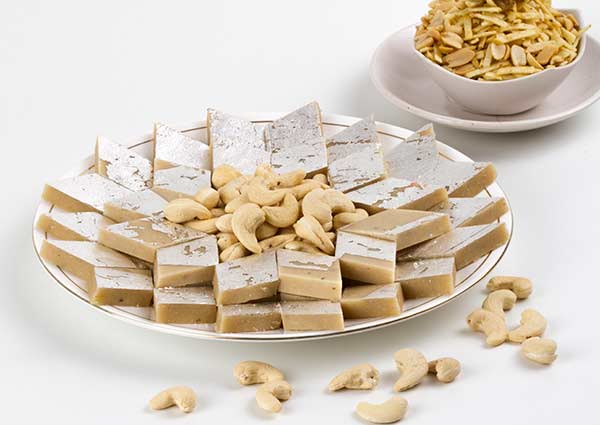 A famous Raksha Bandhan sweet you must try making is kaju katli, also known as kaju barfi. It's a delectable sweet that people have on many special occasions and festival celebrations. This sweet is prepared with cashew nuts, kaju, milk, and sugar. Once prepared, the barfis are coated with a silver varg, a thin edible silver foil sheet for garnish. If you want to make kaju katli for your siblings, then instead of preparing it the usual way, you can give it a twist by adding some strawberries, mango, or other fruit for some flavor.
Chilli cheese toast
On Raksha Bandhan, if you want to make something that takes less effort but tastes super delicious, you can make masala cheese toast. This super simple and easy snack can be eaten in the morning as breakfast or even as a snack on the evening of Raksha Bandhan. This simple dish only requires some bread slices, cheese, some veggies of your choice, chili flakes, and oregano.
These are some dishes that you can prepare for your family on the upcoming Raksha Bandhan. All of these dishes are very easy to make and very delicious as well. This Raksha Bandhan, surprise your sibling with your cooking skills by making the above mentioned dishes. As this festival is also about giving gifts to siblings, have you found a rakhi and rakhi gift for your brother yet? If not, you can quickly shop online rakhi from Rakhi.in. This online store offers a range of rakhi gifts for brothers and sisters with free shipping all over India.
best dishes for Raksha Bandhan
Online rakhi shopping
Raksha Bandhan famous sweet
snack for rakhi