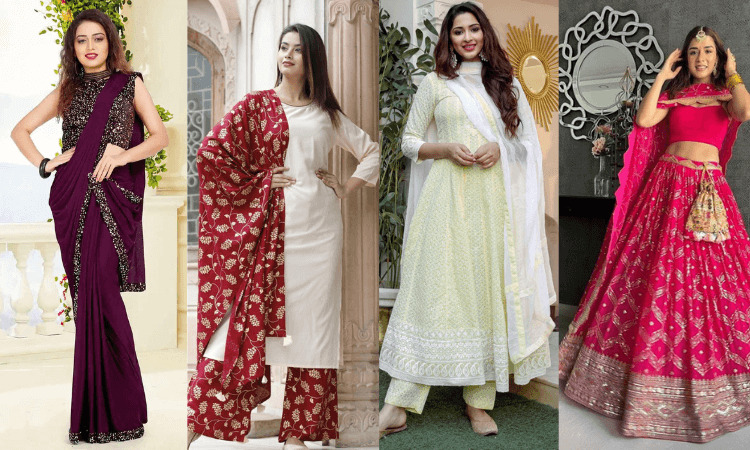 Grooming tips for Raksha Bandhan celebration
Festivals are a time when everyone has to look good to welcome guests and perform rituals while looking their best selves. But with a busy schedule and all the festival preparations, we often forget to take care of ourselves and don't even do the basic grooming that we need and deserve to celebrate the festival delightfully.
Since Raksha Bandhan is around the corner, we decided to help you get ready for the upcoming festive season, as this is what a girl wants. Every year we wait for the festive season to begin, and now is the time to brace yourself for an amazing Rakhi celebration.
Here are some ideas you must adapt to if you want your Raksha Bandhan look to be effortlessly remarkable. After you buy the best silver rakhi for your brother, carefully read these grooming tips for Raksha Bandhan, and do not forget to implement them.
Apply a homemade face pack 1 day before the festival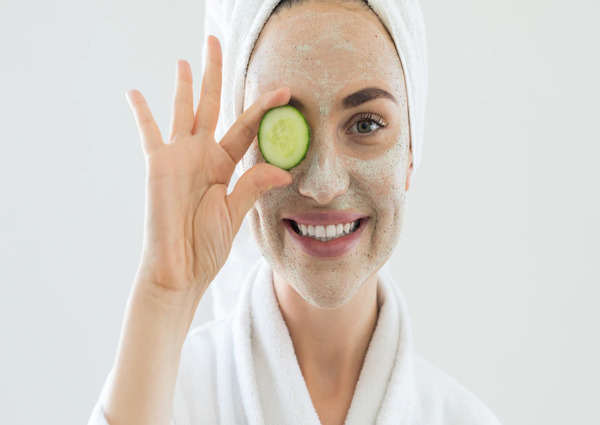 First and foremost, start with your skincare, as your face must look fresh and spotless for the celebrations. Apply a homemade face pack one day before the festival so that you glow brightly on Raksha Bandhan. It can be a besan-haldi ubtan, Multani mitti and rose water face pack, soaked almonds, honey, or anything that works for you.
Keep it for 15 minutes, then scrub your skin before removing the mask. Your face will glow like never before, and you won't require makeup for the next day. This skincare routine is not only one of the greatest grooming tips for Raksha Bandhan, but for any special or not-so-special occasion, you attend.
Get a hair spa for smooth and shining hair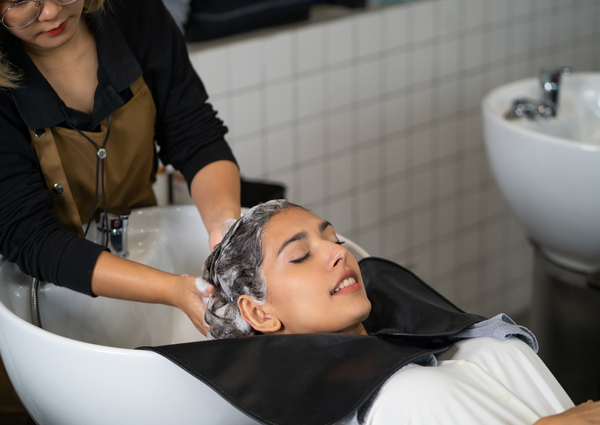 We must care for our hair as much as we care for our skin. Moreover, as you know, our best looks come out when our hair is not looking good. So, go for a nice salon session for your hair and treat them with a great spa. It will give shine to your hair, clean your scalp thoroughly, and relax your mind. All three of them are much required for a bang-on Raksha Bandhan celebration.
Visit a nearby saloon for the necessary professional grooming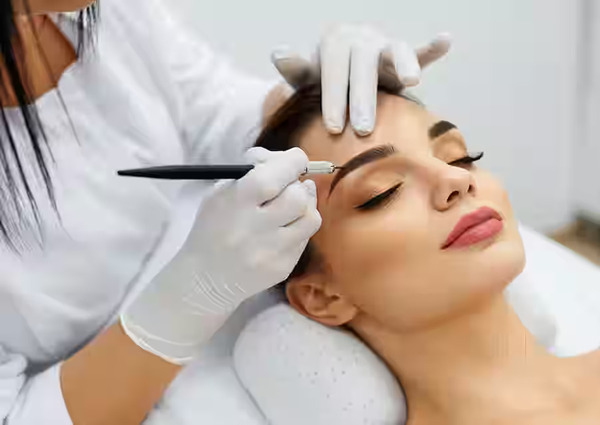 We all have facial and boy hair, and they make us look bad with their wrong timings of growing. But one cannot blame the hair; instead, treat them timely and properly. So, visit your regular salon and treat all those unwanted hair on your forehead, eyebrows, nose, and upper lips. Get your arms and legs waxed to wear your traditional outfit for Raksha Bandhan without any worries and rock like an Indian Barbie.
Buy a new dress and footwear
Now that you are all done with good skin, fresh hair, and no facial hair to ruin your look, it is time to buy a dress for the occasion. Check out the latest fashion trends to follow on Raksha Bandhan so that you can plan your look accordingly. It is highly recommended to have a full-blown traditional look for the festival with junk jewelry and light makeup.
If you do not have matching junk jewelry with the outfit, buy that as well. Plan matching accessories and shoes with your entire look. It must include a handbag or clutch, matching jutties, a watch if you are planning to avoid wearing traditional jewelry in your hands, and earrings. Create a statement look and rock the celebration.
Apply a new scent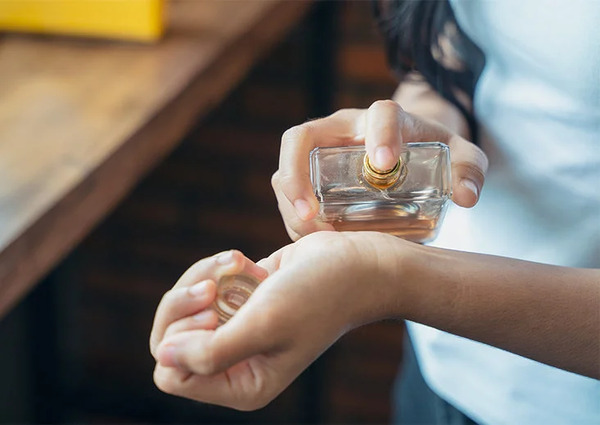 It is optional to have makeup on for the festivities as it is a personal choice, but smelling good on the occasion is a must. Wear your signature smell after you are all dolled up. Do not spray too much perfume but a light, pleasant smell that can fill the room with the smell of your presence. Remember to do that to complete the look officially.
Those are some of the best grooming tips for Raksha Bandhan to look your best during the festival. You can always do more to look even better, and we have suggestions for how you can additionally groom yourself for an even better Avtaar for the festival. Check out the details below.
Additional ways to get ready on Raksha Bandhan: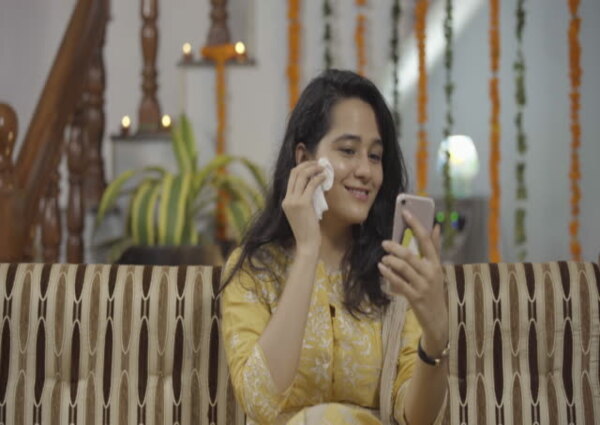 Apply henna or alta on your hands: Henna is considered one of the most auspicious traditions to practice during festivities. On festivals like Raksha Bandhan, Teej, Karvachauth, Diwali, Chhath, etc., females of all ages apply henna or alta on their hands and feet for the celebrations. Henna is considered highly auspicious for religious festivities, so women especially take time and get beautiful henna designs on their hands dedicated to their brothers on Raksha Bandhan.




Get a new haircut: Changing your look is always a good idea, especially when planning an entire look for the festival. You can have a new haircut, hair color, or both on Raksha Bandhan to surprise your family with a makeover. Make sure your new hairstyle matches the traditional look that you have planned for the day, or your hard work to look different will go in vain.

Get a manicure and pedicure done: These are two basic grooming practices that one must get every few months. If you last did a manicure and pedicure quite some time ago, this is your time to get ready for the grand festival with freshly manicured nails and toe beans.

Get a professional facial done: If you need to relax your tired face with a nice face massage or facial, go for it. Raksha Bandhan is the time when one must take care of all their needs as the festival marks the official beginning of the Indian festive season in the sub-continent, so get a facial done if you want to or need it.

Get nail extensions: The favorite part of any girl's grooming session is fitting those faux nails on your fingertips. Getting nail extensions is a great idea for Raksha Bandhan as the focus is on the hands when a girl ties Rakhi to her brother. And if you have planned to apply henna or alta on your hands and wear some junk jewelry, then you must do yourself a favor and complete the look with matching nail extensions. They must be done 2-3 days before the festival day so you can adjust to them, and also make sure to have matching nail extensions with your festival outfit.
Festivals are a crucial time in Indian households. The rituals, the food, the guests, the decor, and the dressing up, everything has to be perfect and in accordance with the rules of the festivals. The best part is almost everyone likes to be part of such traditional occasions that come every year as a reminder that we need time to bond and strengthen our relations. In between all the preparations, do not forget to pamper yourself and look your best. Groom, as much as you like and want, by practicing all the best grooming tips for Raksha Bandhan we have shared with you.
Conclusion:
The grooming tips for Raksha Bandhan mentioned above are perfect to be followed during upcoming festivals like Janmashtami, Ganesh Chaturthi, etc. Since Indian households celebrate every festival with a lot of enthusiasm, one has to be prepared to have a great start to the Indian festive season.
Moreover, since we live in an enhanced social society, it is important to look your best as we have to meet and greet people and click pictures for on social media. So, this year, get ready for the festivities to perform the rituals and look the best in a room full of people. For more details on Raksha Bandhan and to buy the best designer rakhis for the festival, visit Rakhi.in.
Grooming tips for Raksha Bandhan