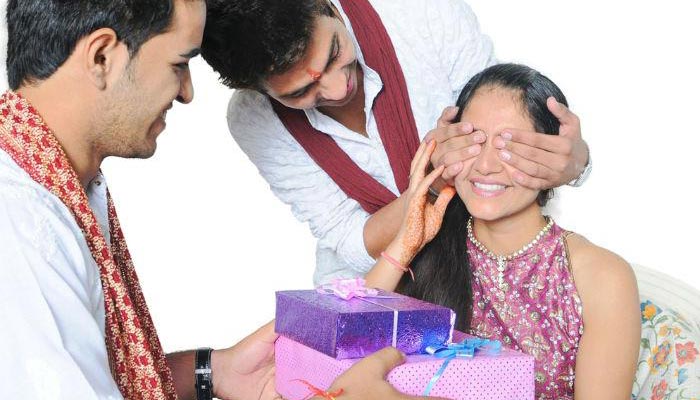 Ways to Surprise Your Sibling on Raksha Bandhan
We always look for ways to make our siblings happy. Although they are the same people who get on our nerves the most, we love to see them happy. Because that's the true meaning of siblinghood, and to keep this love and bond alive forever, we must always look for ways to cheer each other up.
Since Raksha Bandhan is around the corner, everyone's search to make this Raksha Bandhan the most happening and memorable one for all has begun. Your search ends here because we have come up with some of the best ideas to share to give you the desired results and make your siblings the happiest they have ever been. To know these secrets, continue reading the details below and brace yourself to do some or all of them on Raksha Bandhan 2023.
5 Ways to surprise your siblings on Raksha Bandhan 2023:
Here are the five best and easiest ways to surprise your sibling and celebrate a joyful festival with them.
Make a handmade card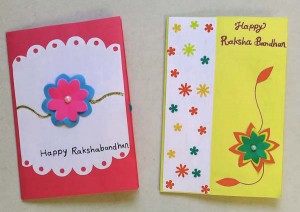 People and their love for handmade cards and notes are never going out of style anytime soon. People love efforts and thoughts put down to create something on their own. A handmade card with your unique ideas, personal touch, and hard work will give you much more appreciation than you imagined. Be expressive, be creative and start working on a beautiful handmade card for your sibling. Let it be colorful and full of your pictures so your sibling cannot stop admiring it.
Customized outfits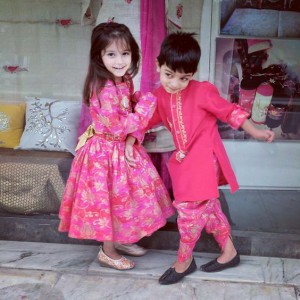 We usually know the taste and choice of our siblings, and their measurements aren't a big issue too. You can steal their costumes from the wardrobe and get customized matching outfits for you and your sibling. Show them your gift one day before the festival so that they can try it out and see how beautiful they look in your choicest gift from them. This will indeed be a surprise for them, and you should be prepared to see them shocked and overwhelmed by your hard work and thoughtful idea.
Sing a song for them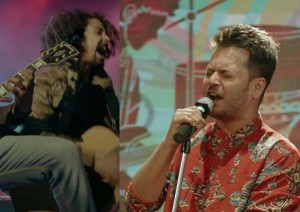 No matter how bad you sound, you should sing for your sibling on Raksha Bandhan and make them feel special. If you are a good singer, it will be a soulful experience for them, and if you aren't an expert, it will make them burst out laughing yet love you the most. And isn't that what we want? Our siblings smile because of us and admire our efforts. Try doing this and see what happens.
Buy a Rakhi Hamper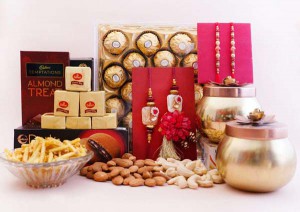 If you don't have time to make a handmade card, you can buy a customized rakhi gift hamper from Rakhi.in and gift it to your sibling. We provide Rakhi with sweets, chocolates, handbags, accessories, skincare products, personalized cushions and mugs, plants, dry fruits, wrist watches, and much more to your doorstep with just a few clicks. You can order anytime and send Rakhi to Mumbai or anywhere across the globe from our website in the most hassle-free way. So, avail our best services with quality products to give a marvelous gift hamper to your sibling, this Raksha Bandhan.
Cook a meal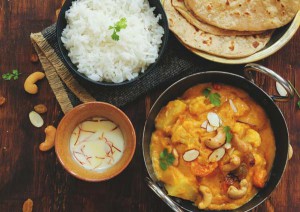 This is a unique gift for any sibling. Whether your sibling is a food or not, we all have some favorite dishes or comfort food and getting them specially cooked by our loved ones increases their taste to the next level. If you know how to cook, congrats because you will probably impress your sibling by cooking their favorite dish. And if you don't know how to cook, that's even better because now they will love you even more for at least trying to do something you know nothing about. Your sibling will acknowledge your efforts and will also get to know how much you love them, and they will love you for that even more. So, your mission will be accomplished by hook or by crook!
Aren't those some of the most effective ways of putting a smile on your sibling's face on a prominent festival like Raksha Bandhan? On top of that, they aren't hard to accomplish too. So, what have you decided? Are you going to do them all, or is there anything you plan on skipping? Let us know in the comment section below.