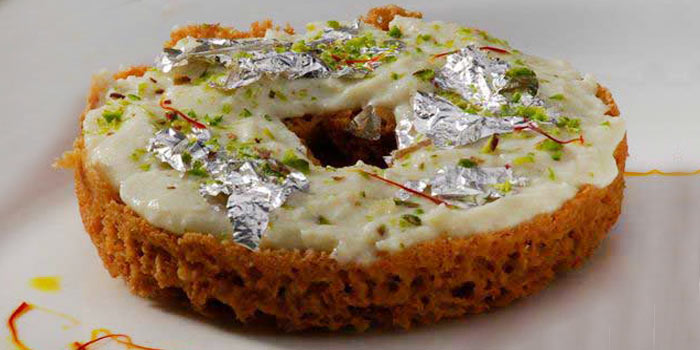 Raksha Bandhan Special Ghevar: Undiscovered Facts, Popular Varieties, & Easy Homemade Recipe!!
The traditional festival of Raksha Bandhan is celebrated that is dedicated to the strength of the purest brother-sister relationship. Traditionally, it is observed on the full moon day of Shravana, the Hindu month. It is considered highly auspicious for sisters to tie the sacred thread or Rakhi around their brother's wrist and pray for his long life, health, fortune, and happiness. While they do this, they offer him sweets and all their love. Family festivities are usually preceded by the serving of sweets or mithai as well as beautiful gifts presented by brothers to their sisters. Today, Ghewar is quite popular as a traditional Raksha Bandhan sweet that has its own unique meaning. Make this special Rakhi even more special for your loved ones who are sweet-toothed and can look forward to a delicious treat.
Availability of Ghevar dominates the markets and especially the sweet shops throughout the month of Sawan. Still, the demand always shoots up the sales during the festival of Raksha Bandhan festival. Earlier were the days when people love to enjoy soft and sugar syrup-dipped Ghevar pieces. But now, the crispy and moderate sugary ones are more in demand. Besides the traditional Malai Ghevar, Milk Ghevar, and Mawa Ghevar, Chocolate Ghevar and Kesar Ghevar are also high in demand. Owing to their traditional significance and importance in the Sawan month, Ghevar is a must-buy for Raksha Bandhan. Sisters also plan to send Rakhi with Ghevar to their married brothers to wish them.
History of Ghevar
The story behind Ghevar is fascinating. By the way, with a splash of raindrops, some like to eat hot pakoras and spicy things. But, most of the people like to eat Ghevar in Sawan. Many types of dishes are prepared in the rainy season, but there is something different about Ghevar. When women go to their maternal home on the occasion of Rakhi, they take Ghevar with them. The whole family gorges on this ultimate delicacy, and it is also offered as Prashad during Rakhi Puja.
When an attempt was made to know more about the history of Ghevar, no specific history was found about it. But, it is said that Ghevar is an invention of Rajasthan. The royal city of Rajasthan is very different in terms of food and flavors. From spices to sweets, no one soon forgets the taste of Rajasthan. Apart from this, Ghevar is made in different ways in Braj regions as well. It is known as Honeycomb Detert in English. This round lattice dessert can also be ordered in restaurants under the name of Honeycomb Dessert.
The tradition of giving Sindara to daughters and sisters on Teej in Sawan is ancient. No matter how many other sweets are kept in it, but it is necessary to have Ghevar. Therefore, it is not possible to break the dominance of Ghevar, this traditional sweet made at a particular time of the year, even if it shows some lack of popularity in the face of modern sweets.
Significance of Ghevar for Indian Festivals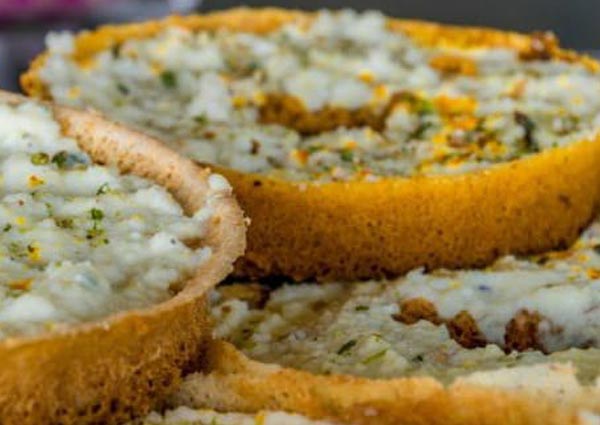 In the month of Sawan, the aroma of Ghevar infuses a different kind of fragrance to the entire market, and on the occasion of Teej and Rakshabandhan, you can witness huge lines and crowds at Ghevar shops in the markets. Teej and Rakshabandhan are two such festivals that are considered incomplete without the special delicacy called Ghevar. Including Ghevar in the celebration infuses sweetness in Teej, celebrated with great pomp in Rajasthan. According to a tradition in Braj and its surrounding areas, on Raksha Bandhan, the sister goes to the brother's house with Ghevar to wish them. This festival of brother and sister is also not considered complete without enjoying Ghevar with siblings and family members.
Let us tell you that Ghevar is the main traditional sweet of the Rajasthan and Braj regions.
Ghevar is a crispy and sweet dish made from refined flour and sweet syrup, which looks like a beehive and tastes supremely delicious. It is a kind of major sweet that plays a vital role in many festivals. On the occasion of Raksha Bandhan, the taste of Ghevar will be tasted by people in Mathura, Bulandshahr, and even in Delhi and Noida. In Uttar Pradesh, locals prefer Ghevar instead of Laddu-Pedas and Barfi to enhance the Raksha Bandhan celebration. Also, it has now become more like a tradition to have Ghevar, so now Ghevar is a must-have for the Rakhi festival.
From ancient times, Ghevars have been earmarked as the traditional sweet for many Indian festivals and auspicious rituals.
January: Ghevars are prepared for Makar Sankranti or Pongal during this month.
March-April: For the celebration of Gangaur, this special sweet dish is prepared in every home.
July-August: To embrace the auspicious festival of Teej and karwa Chauth
August: Ghevars are widely consumed and enjoyed during the Rakshabandhan festival across Indian cities and states.
Also, it is a tradition to send Sargi to the married sister's house in which the brother visits his sister's house who recently get married and gives her sargi. Sargi includes Ghevar, Feni, and some other sweets. This represents the importance of Ghevar in Indian festivals.
Varieties of Ghevar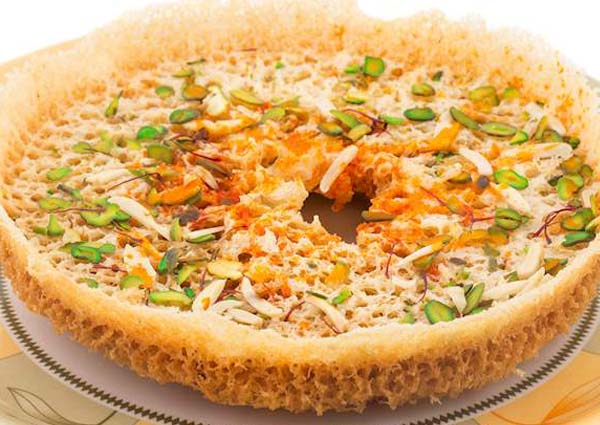 In general, Ghevar is made by pouring the mixture of flour into different types of molds and coating the crispy bases with sugar syrup. But, with the passage of time, the way of presenting Ghevar has also been changed. In the form of the new Ghevar, people like Mawa Ghevar, Malai Ghevar, and Paneer Ghevar more apart from the desi one. The look and feel of this sweet dish might have changed, but even today, the taste of Ghevar remains the same. Everyone loves the work of rabri and dry fruits on Ghevar immersed in sugar syrup
Rabdi Ghevar
Malai Ghevar
Mawa Ghewar
Frosted Fruit Ghevar
Chocolate Ghevar
Sindhi Ghevar
Kesar Rabdi Ghevar
Paneer Ghevar
Vanilla Ghevar
Bread Ghevar
Easy and Simple Homemade Ghevar Recipe for Rakshabandhan Celebration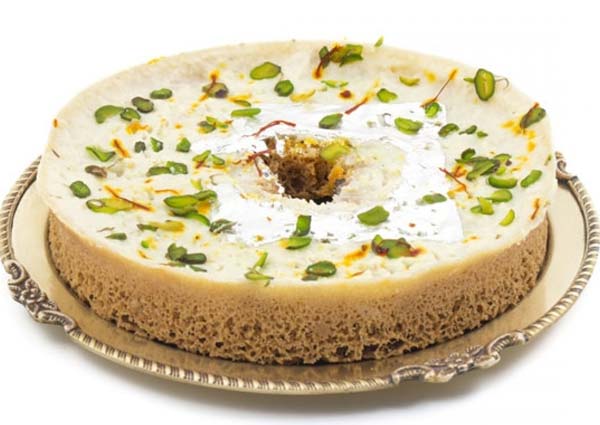 In this section, we have an easy and simple homemade Ghevar recipe for you guys. If you are also planning for a grand Rakhi celebration, a sweet dish made with your love and pure ingredients will gear up the festival. Raksha Bandhan is dedicated to the siblings bonding and brings the entire family together. So, your dear ones will enjoy the delicious Ghevar prepared by you together, and you will have the best festival.
Serving: 2 people
Preparation time: 45 minutes
Ingredients Needed:
2 tbsp flour
3 tbsp ghee
2-3 tsp sugar
4-5 tbsp ghee for frying
4-5 spleen saffron
water as per the requirement
Instructions
First, take all-purpose flour in a big bowl. Now add ghee to it and mix it well.
Now add some water and mix the batter well, and do not let a single lump remain. The batter should be so loose that it can be rolled while making the ghevar.
Now put the batter in the mixer and mix it well. And take it out in a bowl. Spread it well with a spoon for 5 minutes. The more you spread, the better it will become.
Now heat ghee in a medium-size pan.
After ghee is hot for frying, stir the batter round and round with a spoon and pour it slightly above so that the shape of the Ghevar comes out well. Keep the gas flame low.
Now when the ghee rises, increase the flame and turn the Ghevar over with a spoon.
Now take it out when it turns golden brown from both sides.
Put sugar and some water in a pan and make the sugar syrup of 1 string. Put the saffron in the syrup.
Now place the Ghevar one on top of the other and pour sugar syrup over it. Serve hot and enjoy this delicious Rakshabandhan sweet dish with friends and family.
Warm Closing
So, this Rakshabandhan, pair your Rakshabandhan festival with the delicious flavors of Ghevar and infuse happiness in the celebration. You can also give this interesting and easy-to-make homemade Ghevar recipe a try to surprise your brother. But, if your brother is in some different city or country, you can send Rakhi with sweets online to him through Rakhi.in to complete his festival ritualistically. From here, you get the latest Rakhi collection and the newest launch of thoughtful Rakhi gifts for brother at much affordable rates.
Raksha Bandhan Special Ghevar