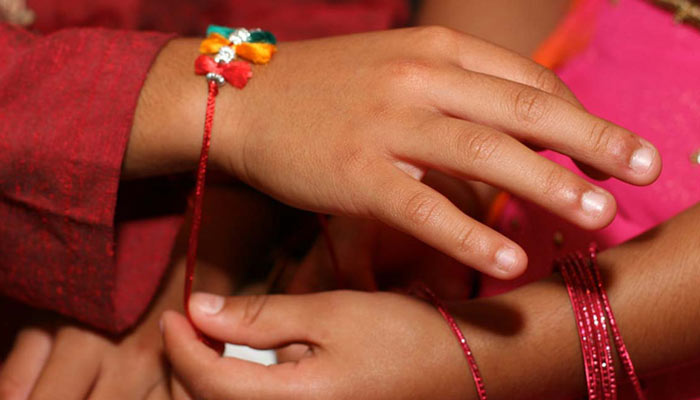 Know the Evolution of Raksha Bandhan over the Years with Rakhi.in
It is always a delight to look back and know how far we have come. Whether it's about knowing your journey or understanding the journey of a prominent festival, understanding their evolution and factors that helped a festival evolve is a great thing to know. You don't just understand the festival but also the history surrounding it and the future it might hold. So, if you would like to know how simple yet significant this major festival used to be celebrated years ago and what Raksha Bandhan is all about now, come along with us and grab all the details on the journey and evolution of Raksha Bandhan.
Raksha Bandhan in the Retro Style: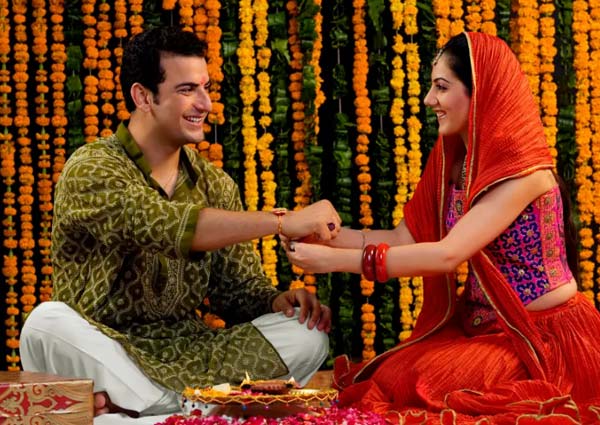 Our ancestors believed more in following customs and performing rituals properly rather than considering fashion and rakhi designs. Not more than 2-3 decades ago, Raksha Bandhan was all about brothers and sisters visiting each other on the festival day and celebrating it in the simplest yet fulfilling way. Sisters used to tie a basic rakhi with simple designs or sometimes just a Mauli thread to complete the ritual. Lighting a diya and putting a Tilak mixed with roli mark on her brother's forehead to remove all the negativity and evilness from his life has been practiced for ages.
On the other hand, a brother used to bless his sister to have all sorts of happiness in her life. He also used to bring her some of her favorite sweets and fruits to munch on. They used to eat together with the family and cherish that their Raksha Bandhan celebrations went so well.
If a sibling used to stay away and couldn't meet with their other siblings on Raksha Bandhan, they used to buy a rakhi with sweets on their own and celebrate Raksha Bandhan on their sister's behalf.
And that is all that our ancestors were concerned about during Raksha Bandhan. Fashion, trends, style, aesthetics, and other factors were unimportant, especially over customs. Their sole concern was following rituals by heart—simpler times with clear priorities.
But does our Raksha Bandhan look like this now? Let's find out.
Contemporary Raksha Bandhan Celebrations: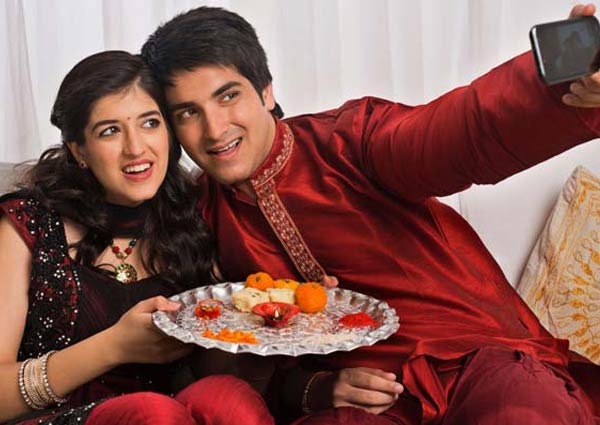 While the importance, essence, and rituals of celebrating Raksha Bandhan stayed fully intact over the years since millennials and Gen Z value the festival equally, other factors have highly affected how Raksha Bandhan is now observed.
With the internet coming over, fashion getting hold of the society, and people learning better ways of celebrations, Raksha Bandhan got a makeover. Now girls don't just follow the rituals but want a designer rakhi, decorated plate, brand new glamorous attire, and want to decorate their houses with the ongoing interior decoration ideas.
They want everything pitch-perfect. Whether it's about following the rituals, eating delicious food, getting dressed up, welcoming guests, or styling their house for a festival, everything should look festival-ready, and that is what has changed over the years.
Also, e-commerce has facilitated the possibility of delivering Rakhi to USA and worldwide since we have many websites and portals to choose from as our delivery partners. You dream about it, and it will be delivered to your doorstep. Everything has become that easy and accessible.
So, from buying Rakhi for your brother to purchasing a new dress for yourself, Raksha Bandhan has come a long way over the years and has improved with time. It has seen improvement in following rituals and a significant change in the overall celebration for good.
With such a significant change in the Raksha Bandhan celebration, it will be interesting to know what the festival will look like 20 years from now and what factors can help it evolve even more.