10 Best Raksha Bandhan Gifts for Bhaiya Bhabhi!!
Rakhi is a celebration that celebrates unconditional love between brothers and sisters. Rakhi is a well-known and religious Indian holiday that is widely observed and enjoyed. The festival's preparations begin months in advance when sisters shop for Rakhi with Sweets online while brothers look for the appropriate gifts for their sisters. You must all have lovely couples in your lives whom you cherish from the depths of your souls and wish for their eternal love and happiness. Seeing them happy together makes you reconsider what kind of life mate you desire. No doubt that, Bhaiya and Bhabhi are the most adored couple in every household, following their parents. The love, understanding, caring, and unwavering support they have for one another is truly inspiring.
Sisters in India are getting ready to surprise their Bhaiya and Bhabhi with thrilling Raksha Bandhan Gifts for Bhaiya Bhabhi wrapped in love and care as August approaches. There is a tradition or a culture of Lumba Rakhi on Raksha Bandhan festival is observed in India in which sisters tie holy threads of Rakhi around the wrists of their sisters-in-law. Rakhi is a unique celebration that combines a lot of fun with a traditional ceremonial. Gifts and sweets are exchanged, and the brothers pledge to guard the sister for the rest of their lives. The sister applies tilak, does pooja, then wraps the Rakhi around the brother's and sister-in-law's wrists. If you want to surprise Bhaiya Bhabhi with some great Online Rakhi gifts here are thoughtful Rakhi gift ideas for lovely couples to enhance your friendship with them:
1. Gourmet hamper for Raksha Bandhan
If you wish to surprise your Bhaiya Bhabhi with something extraordinary, you should prefer a Gourmet hamper for Raksha Bandhan. A gourmet basket is ideal for the Bhaiya Bhabhi who can't seem to stay away from nutritious treats. Send a healthy gourmet hamper with their all-time favorite goodies with a trusted online gift shop. This gift will show your concern and devotion to them, and they will appreciate your extra effort. Rakhi is all about enhancing your family bond.
2. Personalized Rakhi Mug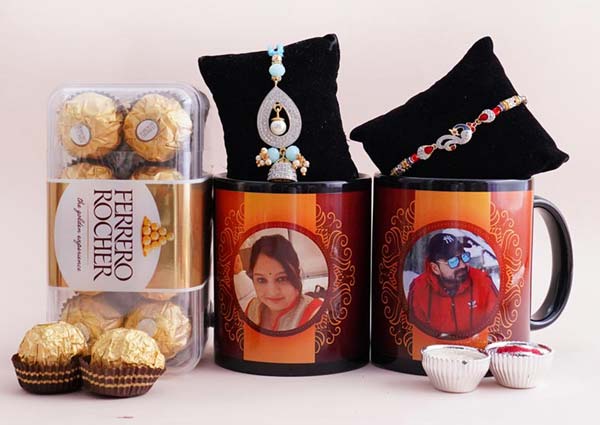 A personalized Mug for the Raksha Bandhan celebration is a cute gift to bring joy to the festival. Their lovely photos on the mug set make your Raksha Bandhan a great and amusing one for your Bhaiya Bhabhi. There is a big trend of these delightful Mug gifts online for that great smile. By purchasing rakhi gifts for Bhaiya and Bhabhi online, this Raksha bandhan, you can show your love for your brother and Bhabhi. This effort will strengthen your relationship and bind your family together.
3. God Idols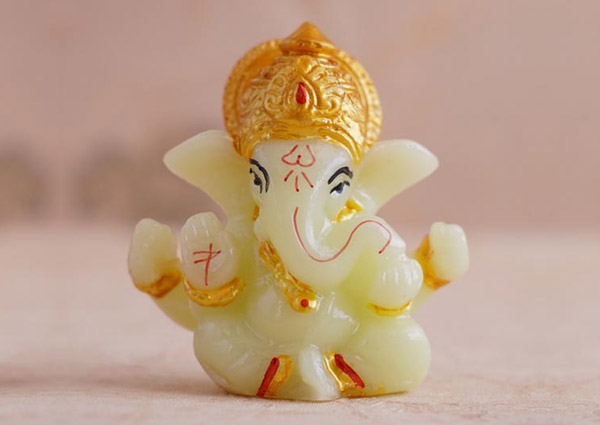 A brother and sister's bond are wonderful; regardless of how often they argue, they still need each other, and their love is absolute and pure. No one can replace the bond between a brother and sister. So, get a pure Rakhi gift for Brother. The Rakhi festival is about sisters praying to God to bless their brothers and wives with happiness, abundance, prosperity, success, good fortune, and good health. Gifting auspicious statues and idols of Lord Ganesha, Lord Buddha, Laughing Buddha, and other bright idols will bring positivity and cheer into their homes and ward off negativity.
4. Dry Fruit Gift Hamper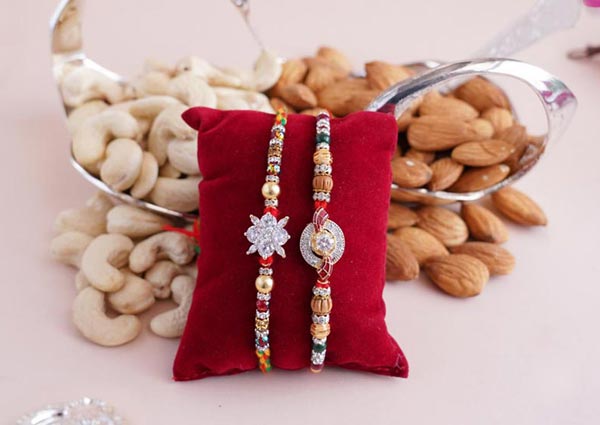 The dry fruit gift basket is one of the ideal Rakhi Gift Hampers. In India, dry fruits are considered auspicious and pure. Raksha Bandhan is a celebration where you can express your heartfelt emotions to your brother and his beloved wife. So, on this Rakhi celebration, pray for their lifespan, eternal pleasure, and togetherness, and offer them a distinctive and exquisite Rakhi with a healthy dry fruit gift hamper or boxes filled with nutritious almonds cashews, walnuts, raisins, and pistachios.
5. Puja Thali for Raksha Bandhan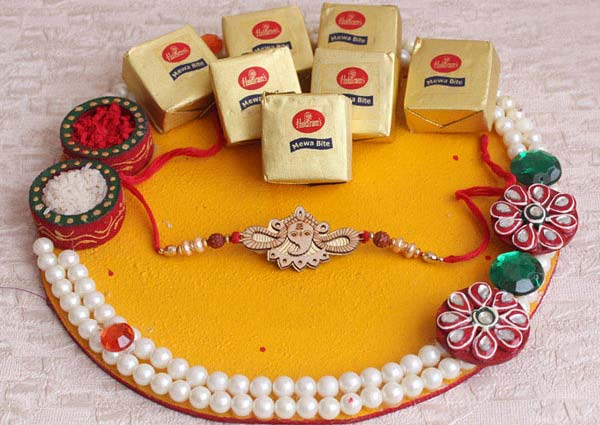 One of the thoughtful gifts for this festival is decorated Rakhi Puja Thali. Purchase a Rakhi puja thali or a chocolate-filled bhaiya-bhabhi rakhi. Make a combination that includes their favorite chocolate. When your Bhaiya Bhabhi is in another nation and won't be able to attend the Rakhi celebrations in India, you can send Rakhi with Puja Thalis to them. This gift is great to complete the Rakhi tying ceremony according to Indian customs and rituals and keep Indian traditions alive in their hearts. These Raksha Bandhan Thali are decorated with festive colorings and include roli and rice for the tilak ceremony.
6. Raksha Bandhan Sweets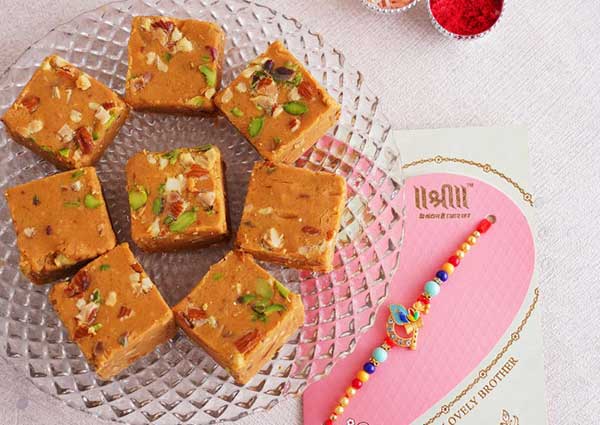 Delicious Rakhi sweets add the joy of love to the festival. A box of traditional Rakhi sweets with Bhaiya Bhabhi Rakhi is an excellent idea to bring enjoyment and passion to the virtual Rakhi festivities for Bhaiya and Bhabhi. They live in a different country and cannot be with you. Send them Indian sweets to savor the exquisite flavors of India while they are away from home.
7. Personalized Photo Gifts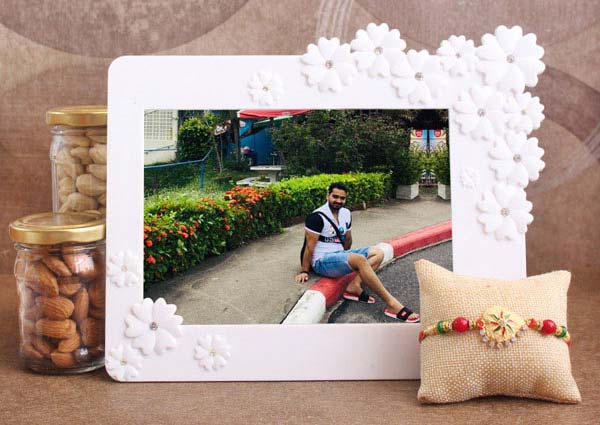 Sending a Bhaiya-Bhabhi rakhi with a unique gift is the most excellent method to express your deep feelings. The ideal gifts for couples for any special occasion are Personalized Rakhi Gifts, and the Raksha Bandhan celebration is no exception. Giving photo gifts to Bhaiya Bhabhi, such as photo frames, mugs, and cushions, will bring back beautiful memories from their past that they will treasure in the future.
8. WristWatches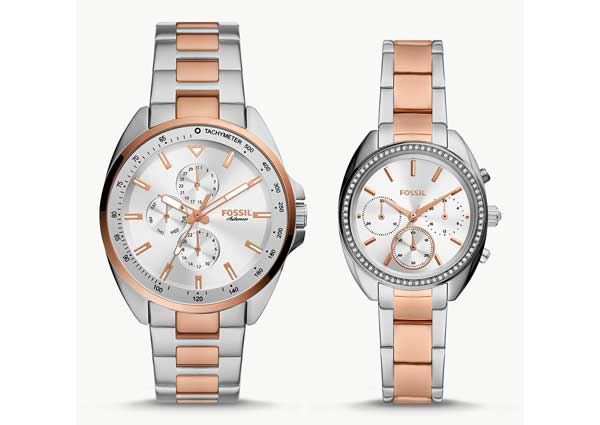 To surprise your Bhaiya Bhabhi with a lovely gift, you can buy a wristwatch for them. Rather than purchasing the same Rakhi gifts for Bhaiya Bhabhi year after year, think of something unique and different this Rakhi season for your beloved couple. With a large selection of classic couple watches, you can feel confident in selecting one based on their preferences and your budget.
9. Perfume Gift Set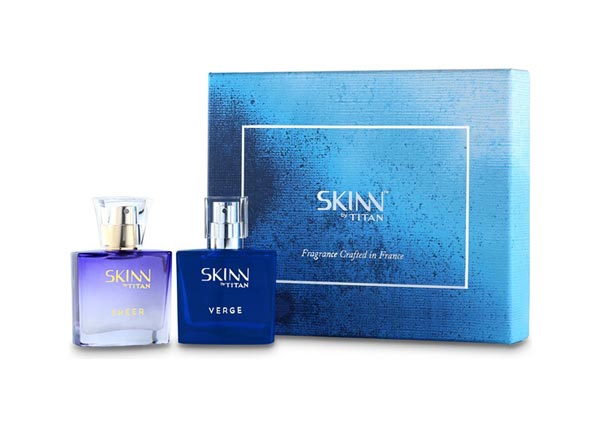 Everyone feels happy to receive a perfume gift set. It is one of the essential things to complete the look. Perfume gifts for couples are becoming increasingly popular for a variety of events. On the joyous occasion of Raksha Bandhan, buy an alluring set of men's and women's perfumes for your Bhaiya Bhabhi and make them cherish your presence.
10. Rakhi Chocolate Gifts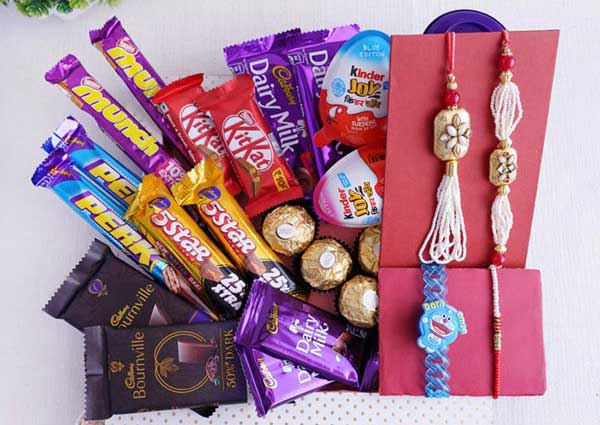 Chocolate is one of the delicious gifts to express love and admiration for anyone. Chocolates have mostly substituted sweets during festive occasions. Rakhi with chocolate gift combos is a fabulous way to show your love and care for your cute Bhaiya Bhabhi, especially now that there is an excellent and appealing assortment of various chocolate available.
The above-mentioned Raksha Bandhan gift ideas for Bhaiya and Bhabhi have given you some inspiration. So, choose your favorite Rakhi gift and seize the chance to strengthen your bonds with this unique, happily married couple in your life. Rakhi is available in various styles and designs in the trusted online gift shop. Rakhi festival is just around the corner, so start Rakhi online shopping and get Rakhi with Gift Delivery Online in Delhi or anywhere in India from the top online rakhi store, Rakhi.in.
To add even more zest and memories to the day, you can purchase a gorgeous Rakhi gift hamper to give to your sibling or cousins. There is a large selection of Rakhi and sweets at the online store. Choose a Lumba Rakhi for your Bhabhi separately. These rakhis are made just for women. They come in various shapes and are heavily embellished with Kundan, zardozi, and other embellishments. You may make the full hamper for Bhaiya and Bhabhi and have it delivered to their doorstep. This will add a spark to the celebration, but it will also strengthen the family tie.
rakhi gifts