Raksha Bandhan gifts for different age brothers
Raksha Bandhan is around the corner, and it is the perfect time to start thinking about Raksha Bandhan shopping to avoid last-minute chaos. Multiple things make Raksha Bandhan a joyful festival, including festive delicacies, rakhi tying rituals, gatherings of extended families, and, most importantly, exchanging gifts with each other.
Gifting has been a prominent part of Hindu festivals for ages for multiple reasons, and even today, people rejoice in shopping for gifts for their dear ones and receiving them on multiple occasions. Raksha Bandhan is no different. This festival is celebrated with equal enthusiasm and love for the gifting ritual.
As a sister, you must be wondering what gifts you must give your brother suitable for his age. After all, gifting someone a present that is not of their age can decrease the excitement as they might not know how to use it exactly. Therefore, we have made a guide for you with all the essential and suitable gift ideas for brothers of different ages. Check out the information and read thoroughly about gift ideas according to your brother's age.
Raksha Bandhan gifts for brothers – aged 0 to 5 (Toddlers)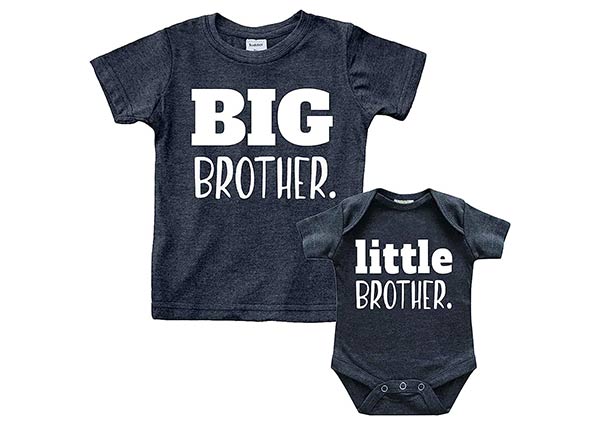 The first age-wise gift idea for brothers is for toddlers. If you have a younger sibling or a nephew whom you tie rakhi every year, these are some of the best gift options for him:
Comfortable baby range clothes: Toddlers usually spoil their clothes a lot. Infants do that when they spill their food or while drooling, and toddlers do that while playing. But, surely, a toddler is always in need of more clothes.

Toys: If you are tying rakhi to an infant, a soft toy will be the best gift. And if it is a toddler, you can give him toy cars, bikes, and other toys that excite him. You can gift him a rakhi gift hamper with toys and tie him to a kid's rakhi that he will love.

Puzzles: Nowadays, one can easily find games suitable for 5 years of kids. You can gift them puzzles to solve as a gift for Raksha Bandhan. This will help with concentration and allow them to spend some time alone, determined, and disciplined to solve the puzzle.
Raksha Bandhan gifts for brothers – aged 5 to 10 (kids)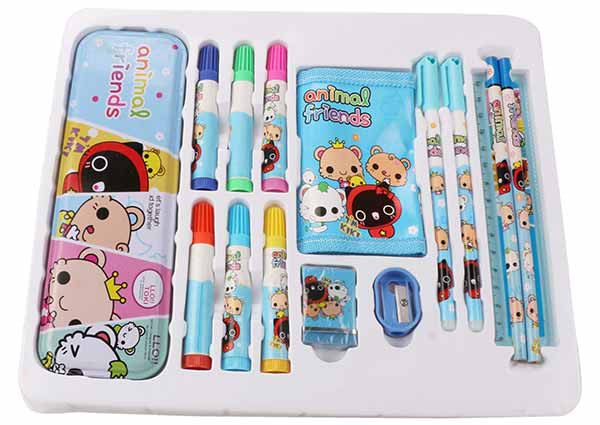 The second age-wise gift idea for brothers is for kids between 5 to 10 years. If your brother belongs to this age group, there's nothing better for you than these gift ideas.
Coloring books and crayons: Kids like getting picture books and coloring books at this age. If your younger brother or nephew has similar interests, gift him a set of coloring books and picture books or comics so he can enjoy reading them.

Cycle: To keep the young lad active and on his toes to stay fit, gift him a cycle according to his height and let him drive it daily. It will provide him with strength and make him sporty. Moreover, driving his cycle daily with his friends will give him confidence.

Stationery items: Kids love to have colorful pencils, fancy notebooks, new geometry boxes, fresh crayons, unused sharpers and erasers, clean rulers, and funky accessories like stickers, sticky notes, covers, etc. Buy a stationery kit for your sibling according to his liking and gift him some exciting goodies.
Raksha Bandhan gifts for brothers – aged 11 to 18 (Teens)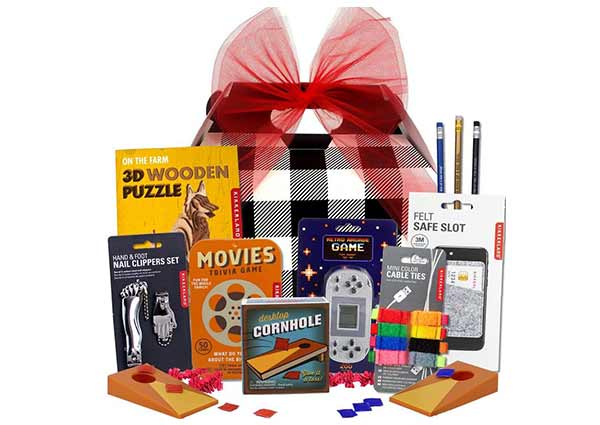 The nextage-wise gift ideas for brothers include gift ideas for teens. Teens are a bit difficult to impress, but the gifts mentioned below will surely win the heart of your teen brother.
Art and craft kits: Gone were the days when art and craft were limited to girls. Boys have become equally creative and interested, so they appreciate gifts supporting their creativity. Gift them art and craft supplies, whichever form of creativity they like more, and show them how you admire the artist in them.

Sports equipment: Bat ball, basketball, badminton, tennis, skipping rope, and much more; there are multiple sports equipment your brother will love to get as gifts on Raksha Bandhan. Moreover, gifting sports equipment to your brother according to his interests will encourage him to work on his skills further and become an active sportsperson in his school.

Novels: If your brother is a reader or inclined towards reading but cannot find a book that will increase his interest in reading, you can help him by gifting him a book or set of books. Rakhi with books will be one of the most mindful and exciting gifts for your brother, and he will surely adore you for being so thoughtful.
Raksha Bandhan gifts for brothers – Aged 19 to 25 (Youth)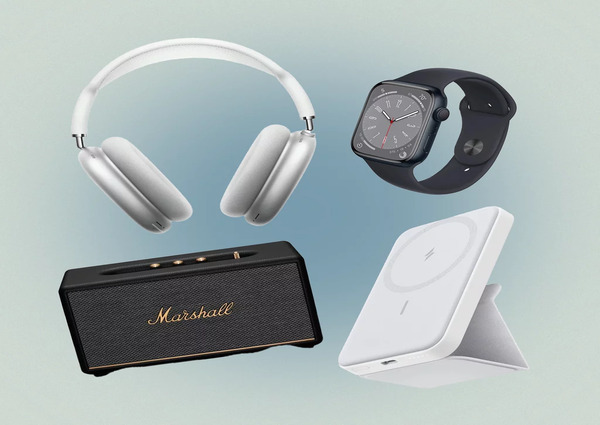 Next up, gift ideas are for brothers who have entered their youth phase. To look forage-wise gift ideas for brothers between 19 to 25, you can go for any or all options mentioned below.
Smartwatch: this is the age when our brothers officially enter the fitness freak zone and want to calculate everything. They want to know everything from their heart rate to calorie intake, how many hours of sleep they get, and the number of steps they walk every day. So, gifting them a smartwatch that will track it all will be a great option.

Headphones: Whether millennials or Gen Z, nowadays, people of all ages are addicted to music and OTT shows. And these people adore nothing more than a great set of headphones. If you know your brother will love receiving headphones and needs them too, gift a high-quality headset to him that will also protect his ears.

Fitness gear: If your brother is into working out, gifting him quality-filled fitness gear will impress him greatly. It can include proper clothing and shoes for his workouts or equipment to help him with a home workout. He will find it practical and usable.
Raksha Bandhan gifts for brothers – Aged 25 to 35 (Young adults)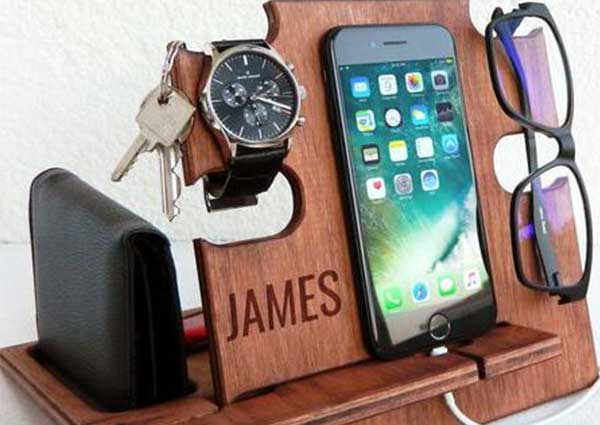 Is your brother a younger adult now whose gift choices have changed? Then the Raksha Bandhan gift ideas for the brother mentioned below can save you from the dilemma of what to buy for your brother. These age-wise gift ideas for brothers category have very practical gift ideas perfect for men between 25 to 35 age.
Gadgets: There is nothing more your brother can love other than receiving gadgets of his choice at this age. You can gift him many things, from car gadgets to Bluetooth, portable chargers to smart home appliances, fitness gadgets, cameras, e-readers, VR and AR headsets, drone cameras, a new phone, tablet, or laptop, anything that he likes, and your pocket allows you.

Grooming products: This age group comprises young adults who participate in skincare and self-grooming activities. The good thing is that nowadays, men also care for themselves, and as a sister, you must help and encourage him. You can give him an exclusive Raksha Bandhan gift hamper with men's grooming kit inside and essential gadgets. You can also get it customized and packed according to your wish.

Customized wallet: This gift has been trending lately, and people are head over heels in love with personalized wallets. Along with a designer Rakhi, you can also gift your sibling a personalized wallet on Raksha Bandhan with his name written over it. It looks very posh and trendy, which will get you multiple admirers, for bringing your brother a truly unique gift.
Raksha Bandhan gifts for brothers – Ages 35 to 50 (adults)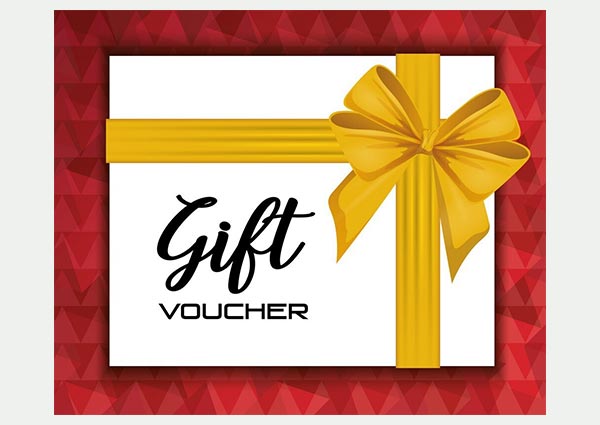 The adult age group is the one that either doesn't accept any gift, and if they do, they want the gift to be a total banger. For this age-wise gift idea for brothers, we have carefully listed some items for your brother who is between 35 to 50 years of age. Check below.
Clothes: The people of this age admire unstitched clothes a lot. Since they are busy in their lives and men are believed not to be shopaholics like women, they love getting unstitched or semi-stitched clothes as gifts. Just make sure you know their choice before buying them clothes as the cloth material must reflect their taste and style.

Tickets to concerts: If you think gifts are overrated and you want to do something special for your brother, gift him tickets to a concert that he will like. It can be a musical event, stand-up comedy event, theatrical concert, festival concert, etc.; buy him tickets to the show that he will rejoice to watch and see a smile on his face for such a unique gift. So this Raksha Bandhan, tie your brother an auspicious sandalwood rakhi and surprise him with a concert ticket.

Gift vouchers: If you are unsure of what your brother will truly like but determined enough to gift him something for the occasion, give him a gift voucher for his favorite brand. It will allow him to shop for things that he likes. His excitement will overjoy you, and you will feel glad for the right gift choice for your brother on Raksha Bandhan.
Raksha Bandhan gifts for brothers – Aged 50+ (older adults)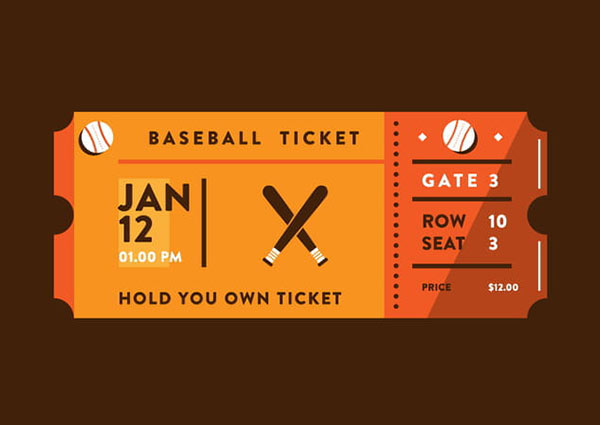 Last but not the least is our older adults. If your brother is above 50 years old and you cannot find out what he will like the most, the options below for age-wise gift ideas for brothers will help you a lot.
DIY massager: Have you seen those machines that can be used at home for DIY massaging? 50+ is an age when our muscles and bones start to stiffen a lot more than usual and older adults often need help with pain in their joints and muscles. In such a scenario, there is nothing better for a brother than getting a DIY massager for his sister on Raksha Bandhan. He will get healthy and become pain-free with your gift.

Home and kitchen accessories: As we grow old, there is nothing more satisfying than buying new kitchen and home accessories that are helpful in any which way. They can be new gadgets that ease kitchen work in some way; they can be home decor items or any regular item but with a new design. And when we receive such an item as a gift from our dear ones, it rejoices us as now we not only have great equipment or a piece of decor at home but it is given by your sister, which makes the gift even more special, isn't it? Buy a silver rakhi for your brother and pair it up with your choicest kitchen or home accessory.

Ticket of a sports event: If there is any specific sport that your brother likes and you can get tickets for him, do that. It can be live cricket, tennis, football, or any other show he likes. It can also be a local sports event in your area. Buy him tickets to his favorite show and watch it with him. Spend Raksha Bandhan cheering for your favorite team while bonding over your enthusiasm.
Conclusion:
Raksha Bandhan is not just an important festival but also a celebration that people participate in with full enthusiasm. Some siblings buy gifts for each other out of love, while some take it as an opportunity to re-establish broken bonds due to misunderstanding and differences of opinions. Nonetheless, sisters always look for the best gifts for their brothers on Raksha Bandhan that they can present to their brothers along with a beautiful pearl, stone, or bracelet rakhi.
On the other hand, brothers also look out for gifts suitable for their sisters, give them a promise of lifelong protection against all odds, and spend the entire day with their sisters indulging in meaningful conversations.
All of these activities and actions make Raksha Bandhan a festival close to everyone's heart. Read the above-given details on Raksha Bandhan gift ideas for different ages brothers and gift something to your brother according to his age. To order Rakhi online, visit Rakhi.in and feel the privilege of surfing through a world of Raksha Bandhan essentials without stepping out of your house.
Age wise gift ideas for brothers
Raksha Bandhan gifts for brother