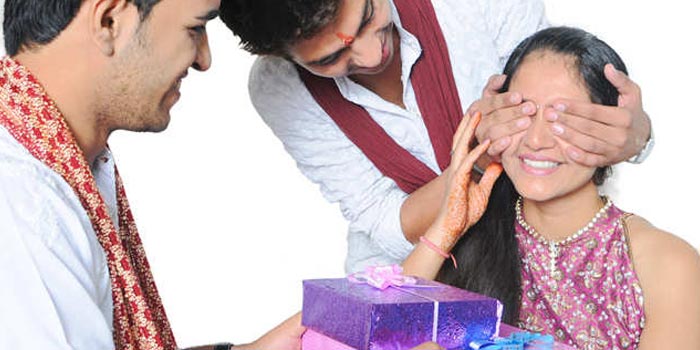 10 Different Kinds of Rakhi Gifts Based on different Nature of Sisters!!!
Raksha Bandhan is a unique and ancient Hindu festival celebrated with great zeal and excitement. The festival is celebrated to honor the relationship between brother and Sister. Rakhi was celebrated over 5000 years ago, and Indian sisters pray for their brother's well-being and long life. Rakhi festival is not confined to India, and now it is celebrated by the Indians living outside India with the same love and enthusiasm. This year on the occasion of Raksha Bandhan, brothers present a gift to their sister. To make their sister's day special, a brother tries his best to gift his sister a unique and memorable gift depending on the nature of his sisters. So, if you are a brother who loves to surprise their sister with extraordinary gifts, then this blog is undoubtedly for you.
If you will present a gift that beautifully explains your sister's nature, she would firmly accept your gift, and trust me, and the gift will add more spice to their day and amaze her with your gift. Read the write-up till the end, and pick the best rakhi gift based on your sister's nature.
1. Dark chocolates & Bouquet for the Cutie Sister
All ages love chocolates, and chocolates have their perks and health benefits. It enhances your metabolism, boosts your inner confidence, and relaxes your brain. If your sister is a hardcore chocolate lover and loves flowers, this Raksha Bandhan amazes her with a box of dark chocolates and a fresh and beautiful bouquet of her like. You can also gift her a cute teddy bear and make a combo of Chocolates, Bouquet, and a cute teddy for your cutie-pie Sister.
2. Customized Diary with Pen for Nerdy Sister
Nowadays, personalized gifts have become popular and loved by all. Customized gifts have image or name engraved on it, and it uniquely expresses your emotions and sentiments. Make your Raksha Bandhan a more loving, exciting, and memorable one. Send personalized diary with glittery pen and make their rakhi day stunning and happy.
3. A Make-up kit for the Fashionista Sister
If you constantly find your lovely sister standing before the mirror and talks about the latest make-ups and fashion icons, then Brothers, your sister is a fashionista. This Raksha Bandhan gifts her a Make-up kit with all the essential items. You can also write a lovely note on a card. Words can create magic that cannot be compared to any material gift. So, gift your beloved Sister Rakhi gifts, along with a card, and enjoy the strong connection of love with your sister.
4. Personalized Clock for the Punctual Sister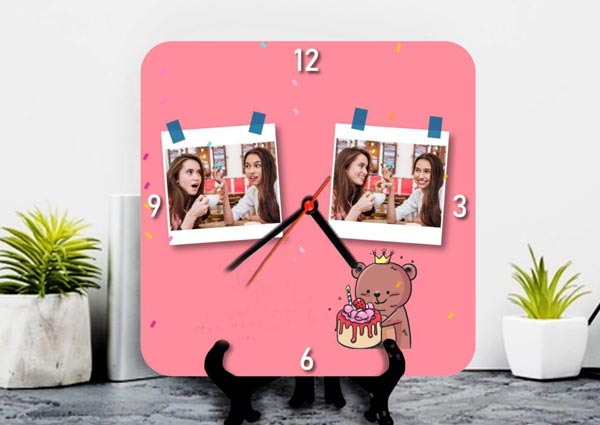 These Raksha Bandhan personalized wall clocks are available to gift to your sister. These clocks can be placed on the table or mounted on the wall. Customized wall clocks are unique because they have a personalized note or photo engraved over them by the professionals and some Raksha Bandhan wishes for sisters. Also, you can keep sibling memories inside the wall clock; this gift is truly unique and rare.
5. Customized Magazine Cover for Ambitious Sister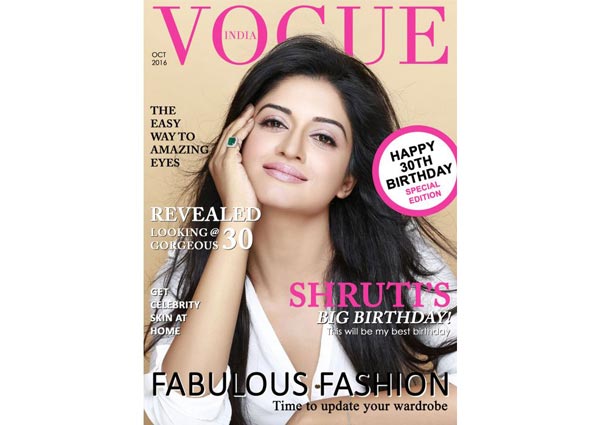 Many girls love to dream big and make all the efforts to achieve their goals. Women empowerment is one of the hot topics, and we must empower our girls/women; helping them achieve their target is such great work. As a brother, you can motivate your sister and often guide them to get what they want in their life. If your sister is an ambitious one, gift her a personalized Magazine cover and give her dreams a push. Be her guard, be her well-wisher!!
6. Trendy Jewellery & earrings for the fashion-lover sister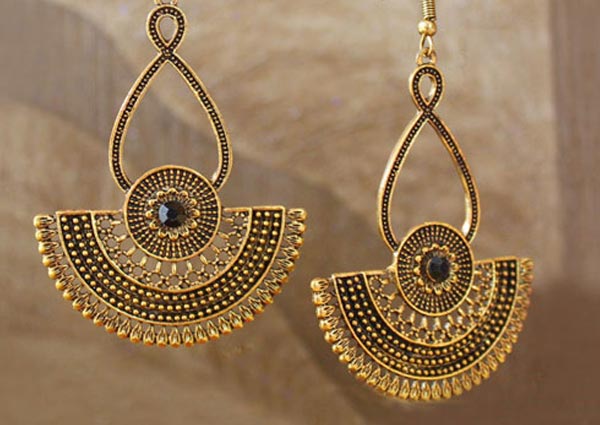 Nowadays, personalized gifts have become a hot topic and loved by all. A designer earring is a precious, encouraging gift that expresses your unconditional love for your sister. You can quickly get a vast range of gift items made of breathtaking designer and tempting earrings that are magnificent and necessary to give on Raksha Bandhan 2023.
7. Personalized Cushion for a Night Owl Sister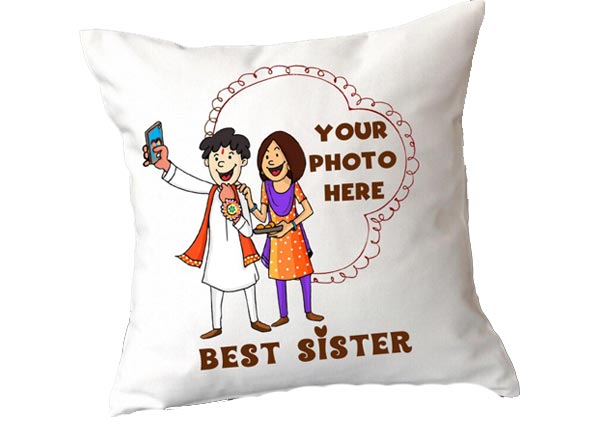 Raksha Bandhan gifts are a unique way to share genuine thoughts, and when there is a special touch to a gift, it becomes an enduring symbol of affection. So, shop online for your dearest sister and gift a unique token of love. You will discover excellent and affordable customized cushions on E-shops. A personalized pillow can be one of the most remarkable and unique gifting opportunities to shop online—gift something sweet and exclusive to your lovely Sister on Rakhi Day.
8. Indoor Plants for Green Panther Sister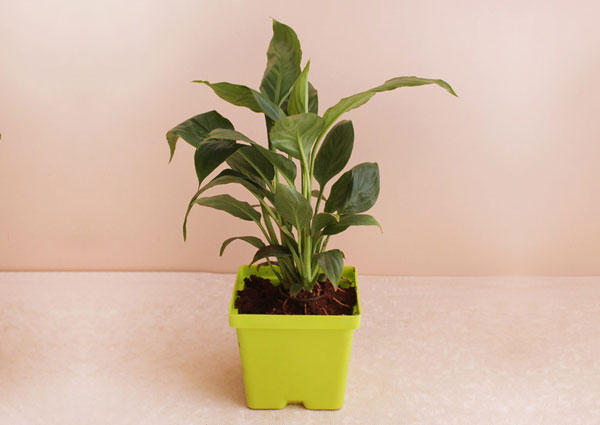 If your sister loves to be in nature, a plant can be a soothing and perfect gift for her. Freshen and ignite up your sibling bond by adding a plant to the rakhi gift. You can select plants like bamboo, lily, Bonsai, or money plants to bring positivity and prosperity to our lives. These plants are available in beautiful containers in the market that will also work as attractive showpieces. You can either place it in the balcony area or make them a tabletop.
9. A personalized Coffee Mug for a Lark sister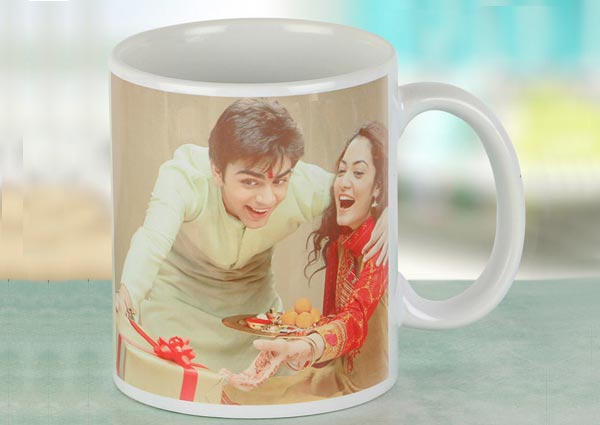 Personalized coffee/tea mugs have long been the most popular gift for every reason. You can give your sister a customized mug with a unique Raksha Bandhan theme, photo, and wishes written on it. Mugs are a thoughtful gift that your sister will appreciate and use regularly. The customized mugs are extra sweet because they have a photo of you and your sister printed on them and a lovely note.
10. A basket of snacks for Foodie Sister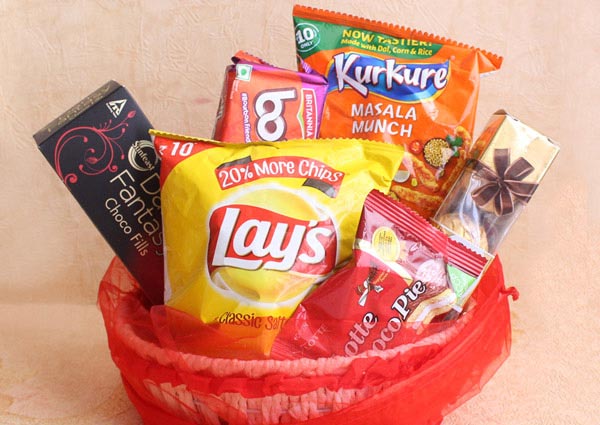 One of the underrated gifts for the festival is a snack combo. You can buy many different snacks and decorate them in a basket or wrap them beautifully and a true foodie sister will cherish this gift more than any other gift. Let your sister munch on this sweet and saline treat.
11. Soft toys for your baby sister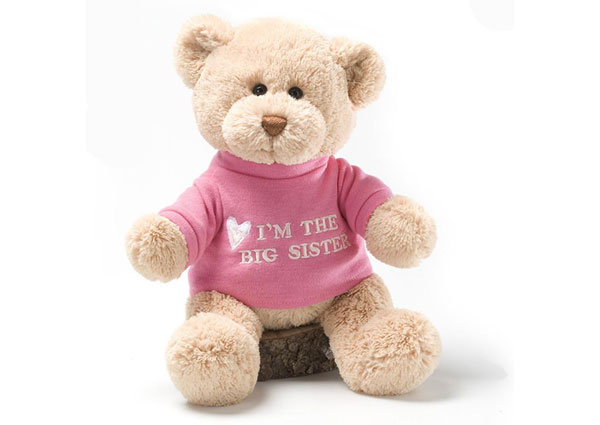 The cute little pumpkin who lives in her wonderland deserves a furry and soft partner for her imaginary adventures. The adorable stuff toy will make the Rakhi memorable for her and you will automatically become the hero and best brother in her innocent eyes.
12. Gift hamper for choosy sister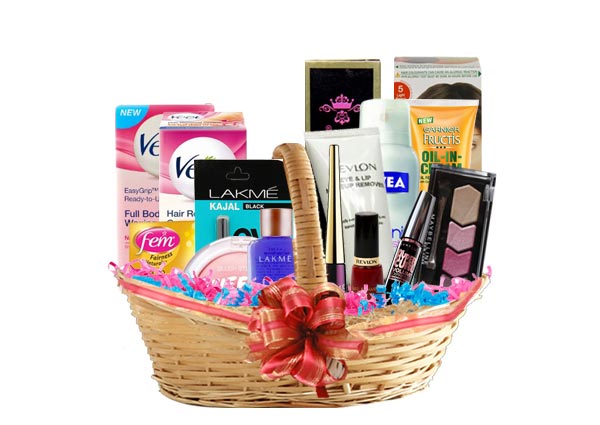 Girls are never easy to buy gift for and if you are a guy choosing the gift for your over-particular sister then the task becomes more difficult. The trick for giving gift to picky sister is to give her a hamper which have many gifts and the chances are high the one of these gifts will strike her fancy and will eventually make her happy.
Final Verdict
One of the best expressions of your sisterly love is the gift that you give him on Raksha Bandhan. So, it's your brotherly duty to present her with something great. Even if your sister lives somewhere far away, you should still send Rakhi online with a special gifts via a reliable and genuine gifting portal like rakhi.in. I hope this blog will surely help you pick the best gift based on the nature of your lovely sister. Happy Raksha Bandhan!!
Rakhi Gifts Online
send rakhi